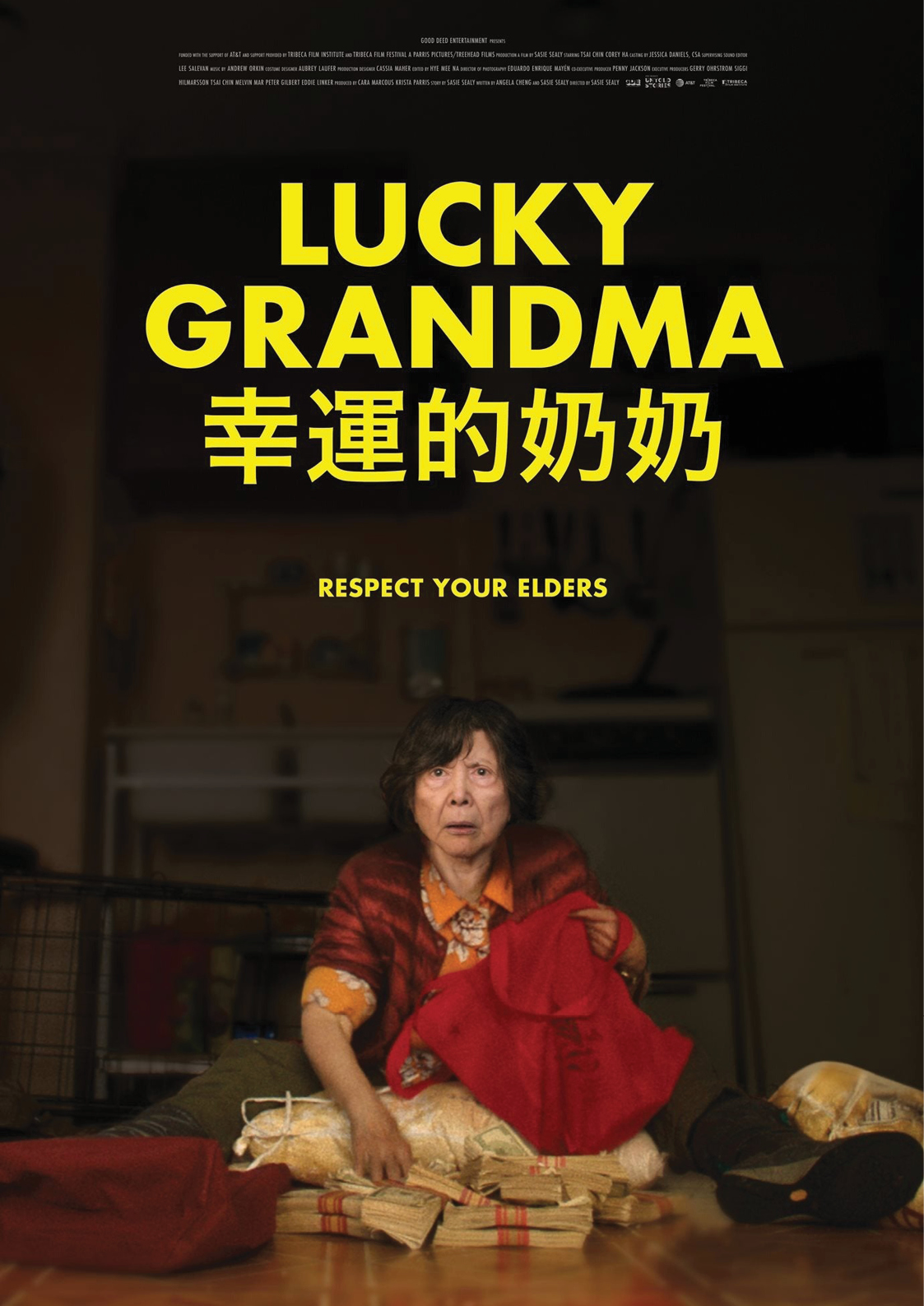 "Tsai Chin is a sardonic tour de force as a chainsmoking grandma who falls into some cash in this entertaining and smart dark comedy." - INDIEWIRE
In the heart of Chinatown, New York, an ornery, chain-smoking, newly widowed 80-year-old Grandma is eager to live life as an independent woman, despite the worry of her family. When a local fortune teller predicts a most auspicious day in her future, Grandma decides to head to the casino and goes all in, only to land herself on the wrong side of luck… suddenly attracting the attention of some local gangsters.
Desperate to protect herself, Grandma employs the services of a bodyguard from a rival gang and soon finds herself right in the middle of a Chinatown gang war.
Cast: Tsai Chin, Hsiao-Yuan Ha, Michael Tow
Director: Sasie Sealy
"a hilarious, action-packed slice-of-life comedy" - FILM THREAT
"a wickedly entertaining dark comedy, steeped in the colors and characters of New York City's Chinatown." - INDIEWIRE
"An outrageously funny, unquestionably cool black comedy." - SLASHFILM
Sessions
Starts from Thursday, 12 November 2020. Session times to be announced.