MET Opera: Eurydice
(Exempt)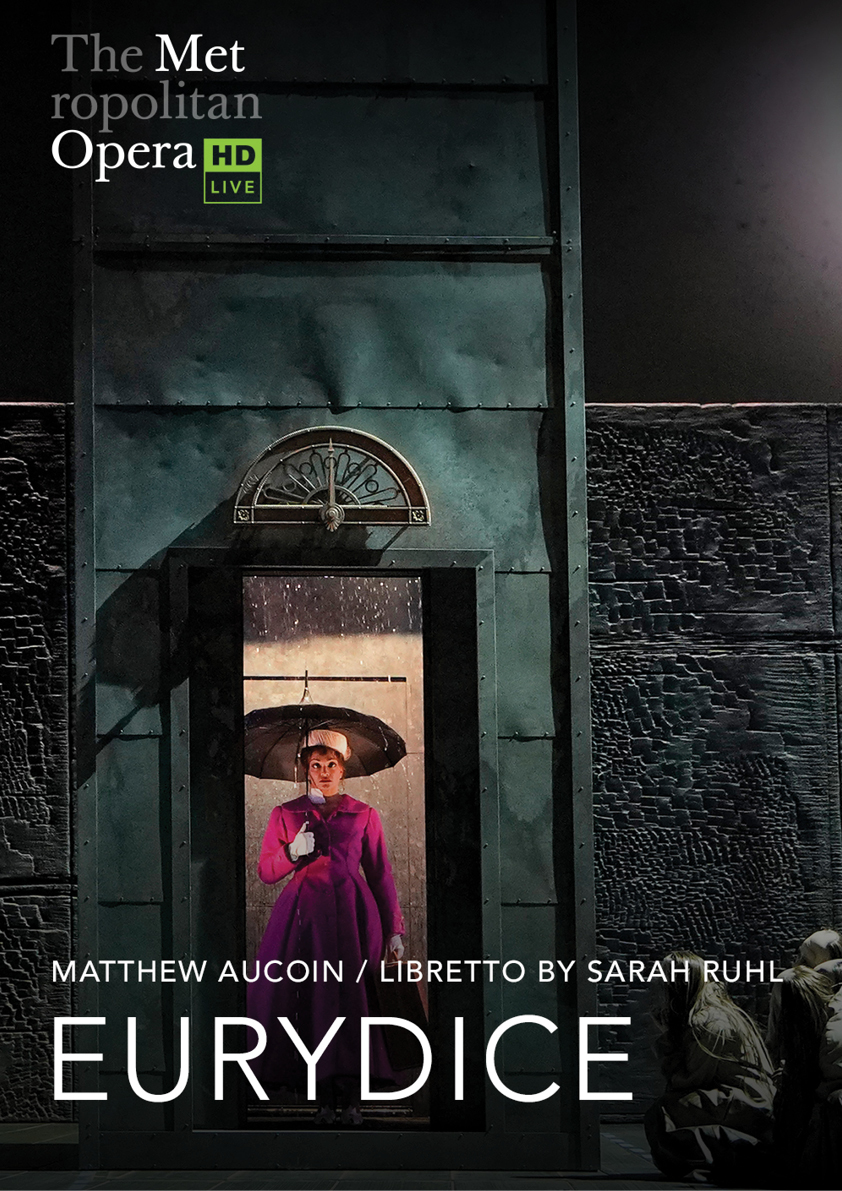 The ancient Greek myth of Orpheus, who attempts to harness the power of music to rescue his beloved Eurydice from the underworld, has inspired composers since opera's earliest days. Rising American composer Matthew Aucoin now carries that tradition into the 21st century with a captivating new take on the story. With a libretto by MacArthur "Genius Grant" recipient Sarah Ruhl, adapted from her acclaimed 2003 play, the opera reimagines the familiar tale from Eurydice's point of view. Met Music Director Yannick Nézet-Séguin takes the podium, leading Aucoin's evocative music and an immersive new staging by Mary Zimmerman. Soprano Erin Morley sings the title role, opposite baritone Joshua Hopkins as Orpheus and countertenor Jakub Józef Orliński as his otherworldly alter ego.
Cast: Erin Morley, Joshua Hopkins, Jakub Józef Orliński
Conductor: Yannick Nézet-Séguin
"Expertly wrought, finely produced, and performed with genuine show-biz verve...Aucoin's command of the genre is dazzling." VULTURE
"A beguiling tour of the underworld and an arresting tour de force...Soprano Erin Morley was superb." WASHINGTON POST
"Matthew Aucoin is a musical intellect of staggering facility...It's enjoyable to hear the Met Orchestra tackle the brilliant score under Yannick Nézet-Séguin's leadership. Morley sings Eurydice beautifully, with lovely high notes, and Joshua Hopkins is a vigorous Orpheus." FINANCIAL TIMES
"Morley's vibrant soprano encompassed Eurydice's naiveté, playfulness and growing understanding...Nézet-Séguin artfully made the score's percussive extremes expressive." WALL STREET JOURNAL
Sessions
Starts from Saturday, 19 February 2022. Session times to be announced.