MET Opera: X: The Life and Times of Malcolm X
(Exempt)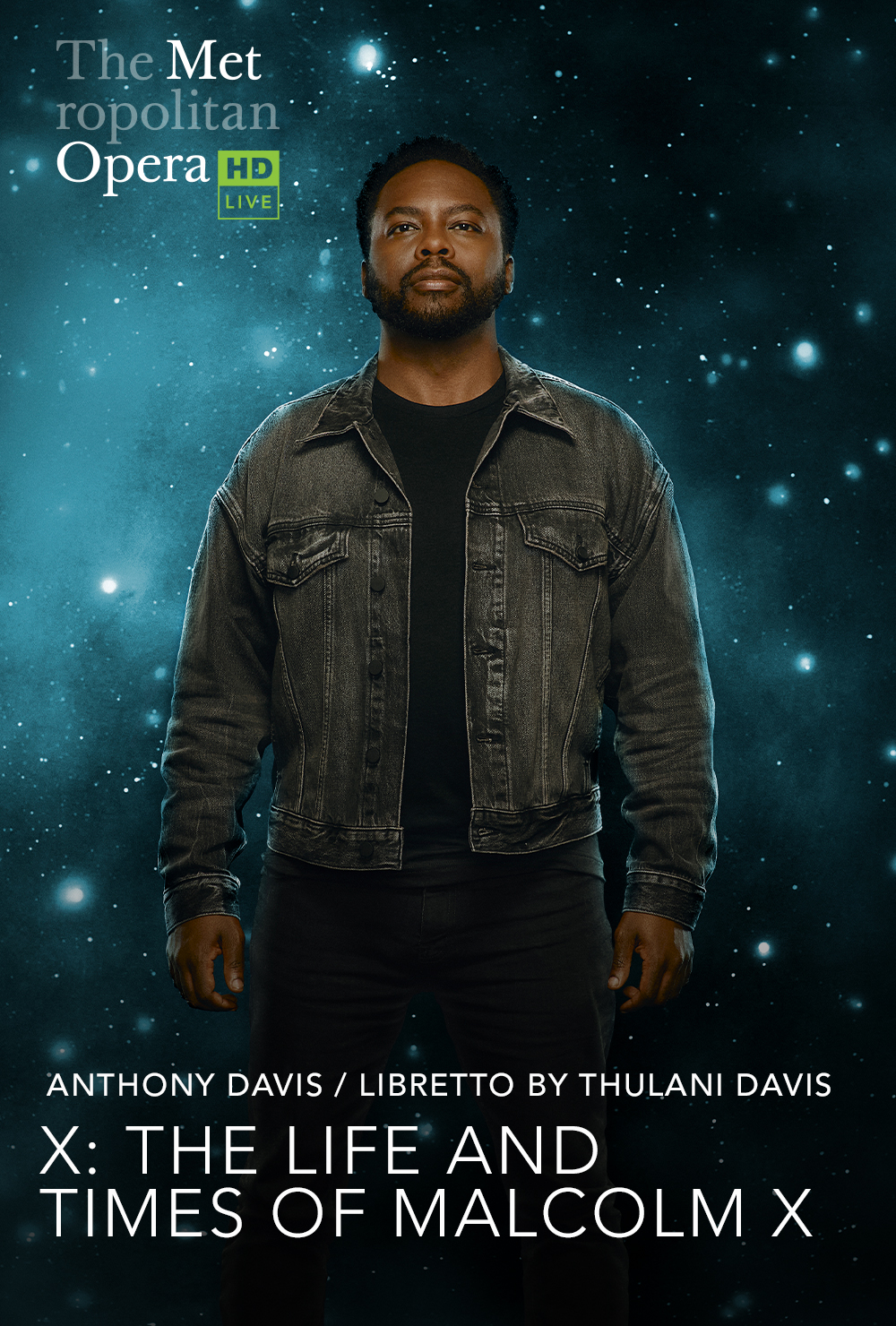 Anthony Davis's timely and thought-provoking masterpiece X: The Life and Times of Malcolm X is the second company premiere presented this season.
Widely considered a "forgotten opera," it had not been staged for 36 years—following its world premiere at New York City Opera in 1986—until Detroit Opera's 2022 production. Our global transmission presents the opportunity to introduce international audiences to a groundbreaking and influential work.
Baritone Will Liverman (who triumphed in Fire Shut Up in My Bones) stars as Malcolm X, alongside soprano Leah Hawkins as his mother, Louise; mezzo-soprano Raehann Bryce-Davis as his sister Ella; bassbaritone Michael Sumuel as his brother Reginald; and tenor Victor Ryan Robertson as Nation of Islam leader Elijah Muhammad. Kazem Abdullah conducts the newly revised score.
The production is directed by theater luminary and Tony-nominated director of Slave Play Robert O'Hara.
Cast: Will Liverman, Leah Hawkins, Raehann Bryce-Davis, Michael Sumuel, Victor Ryan Robertson
Conductor: Kazem Abdullah