MGFF21: I Carry You with Me
(MA 15+)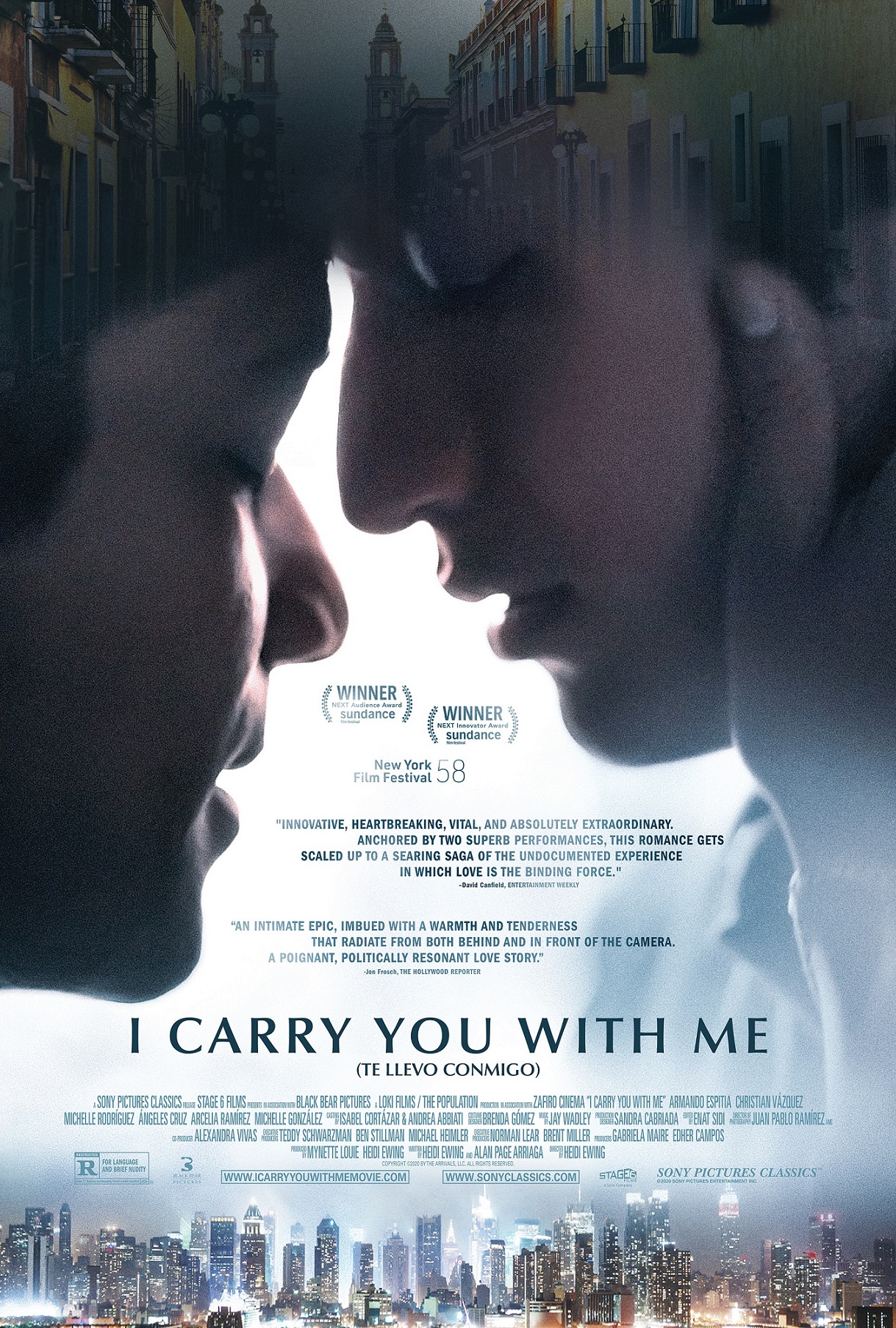 An epic love story uniquely weaving fiction and documentary to tell a tale of two Mexican men and the love that colours their lives. Ivan and Gerardo meet in provincial Mexico, where they quickly fall for one another. Both men, and the actors who play them, are incredibly charming, effortlessly pulling you in to bear witness to their budding relationship.
But it is also a tale of belonging, whether it be to a nation of birth, a foreign country as an immigrant or with a lover. The winner of the NEXT Audience and NEXT Innovator Awards at Sundance 2020, this is a beautiful film that award-winning director Heidi Ewing (Jesus Camp) has brought to life with an expert eye.
Winner, Sundance Film Festival 2020 NEXT Audience Award and NEXT Innovator Prize (Heidi Ewing).
Cast: Armando Espitia, Christian Vázquez, Michelle Rodríguez, Ángeles Cruz, Raúl Briones, Arcelia Ramírez
Director: Heidi Ewing
"An intimate epic, imbued with a warmth and a tenderness that radiate from both behind and in front of the camera." - HOLLYWOOD REPORTER
Playing now: