MGFF21: The Goddess of Fortune
(MA 15+)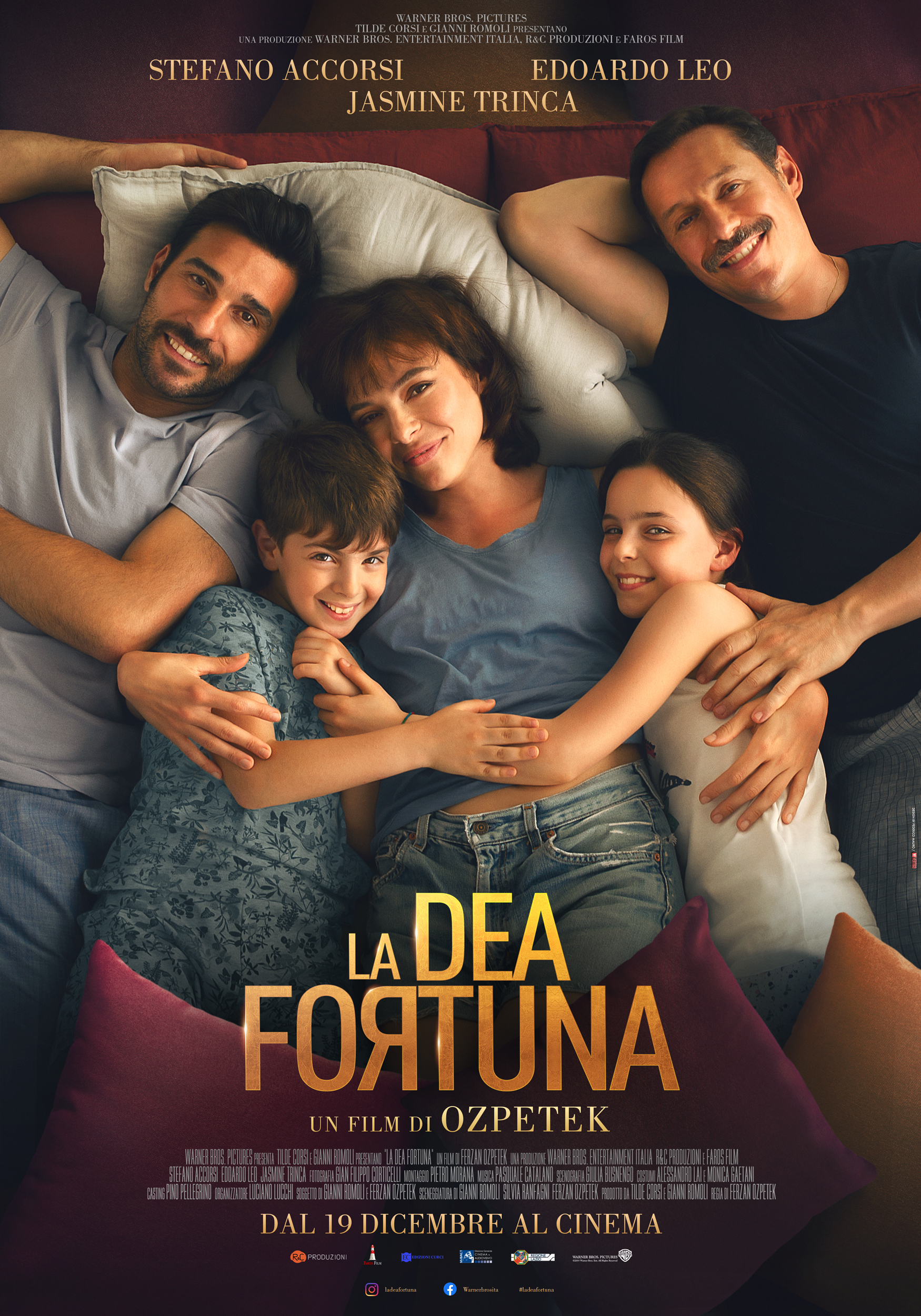 Set against the stunning backdrop of Rome and Palermo, The Goddess of Fortune is a touching dramedy about the importance of love and family, no matter how unconventional.
Arturo (Stefano Accorsi) and Alessandro (Edoardo Leo) have been together for over fifteen years. While there's still a deep affection between them, passion has given way to growing tension. When Allessandro's best friend Annamaria (Jasmine Trinca, An Almost Ordinary Summer MGFF20) shows up on their doorstep asking them to look after her two children for a few days, their familiar routine is thrown into chaos. With a group of eccentric friends on hand to help (and hinder), the couple must find a way to juggle the unexpected demands of "parenting" when their relationship is already at breaking point. Is there still room in their hearts for each other, let alone kids
Winner, Golden Ciak Award 2020 Best Actor (Stefano Accorsi and Edoardo Leo) and Best Film.
Winner, David di Donatello Award 2020 Best Actress (Jasmine Trinca).
Cast: Stefano Accorsi, Edoardo Leo, Jasmine Trinca, Sara Ciocca, Edoardo Brandi, Barbara Alberti, Serra Yilmaz
Director: Ferzan Ozpetek
"On the surface, this Ferzan Ozpetek film might seem to be a classic melodrama... but the details of this engaging and sometimes heart-tugging picture are entirely contemporary." - NY TIMES
Playing now: