MGFF22: Great Freedom (Große Freiheit)
(R18+)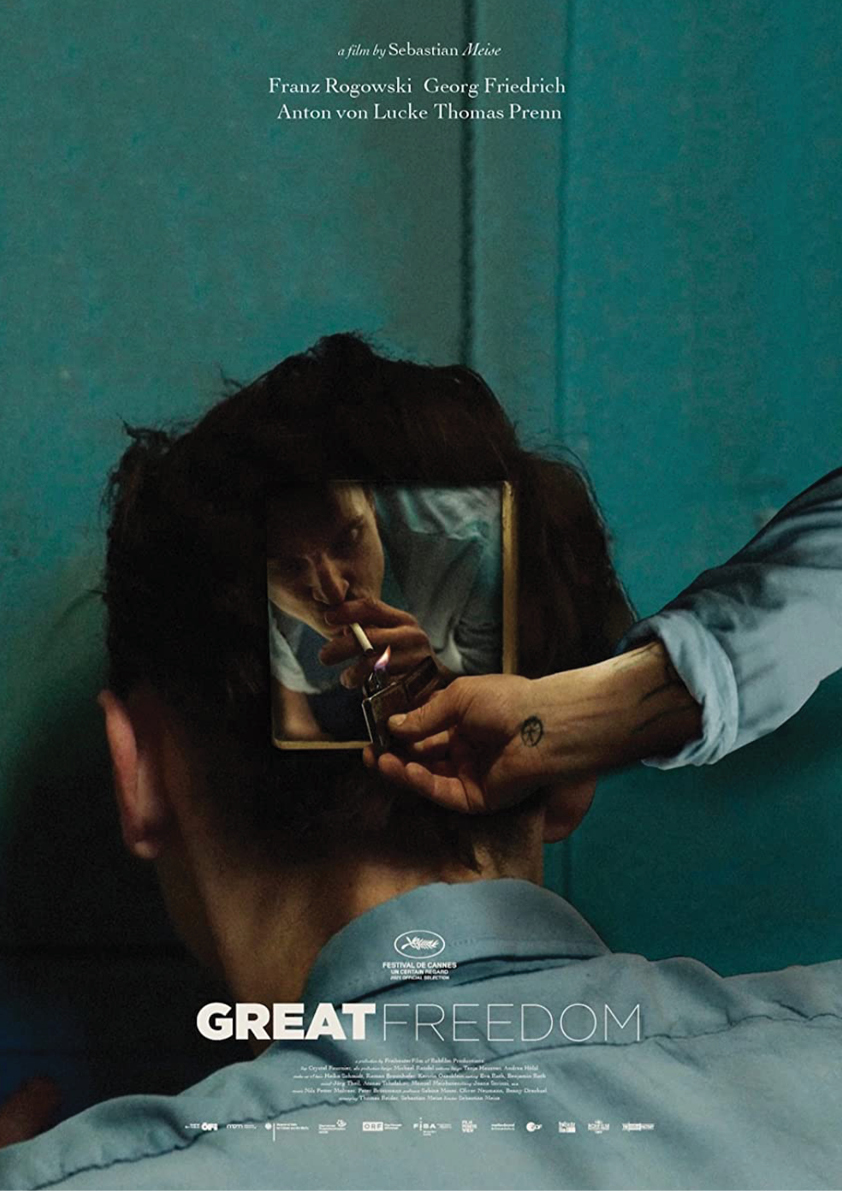 In post-war Germany, Hans is transported from a concentration camp to prison under Paragraph 175, a German law criminalising homosexuality. In the decades following, as German society changes, but Paragraph 175 remains in place, he is repeatedly imprisoned, and slowly develops an unlikely companionship with the one constant in his life, his cellmate and convicted murderer, Viktor.

Great Freedom is a moving, unsentimental portrait of a man going through life as truthfully as he can, yearning for love and freedom in the shadows of incarceration and a changing world. Winner of the Un Certain Regard Jury Prize at the 2021 Cannes Film Festival, this is an immersive, powerful film not to be missed!

Content Warning: Homophobia and suicide theme.
Cast: Franz Rogowski, Georg Friedrich, Anton von Lucke
Director: Sebastian Meise
2021 Cannes Film Festival Winner Un Certain Regard Jury Prize
2021 Athens International Film Festival Winner Audience Award
2021 Chicago International Film Festival Winner Gold Q-Hugo
2021 Festival de nouveau cinema Winner Louve d'Or for Best Film
"Meise's film is an exquisite marriage of personal, political and sensual storytelling, its narrative and temporal drift tightened by another performance of quietly piercing vulnerability from Franz Rogowski." VARIETY
"A poignant, potent drama - and a love story, actually.... Great Freedom is a perceptive character study about resistance and resilience, buoyed by Rogowski's impeccable performance." SALON.COM