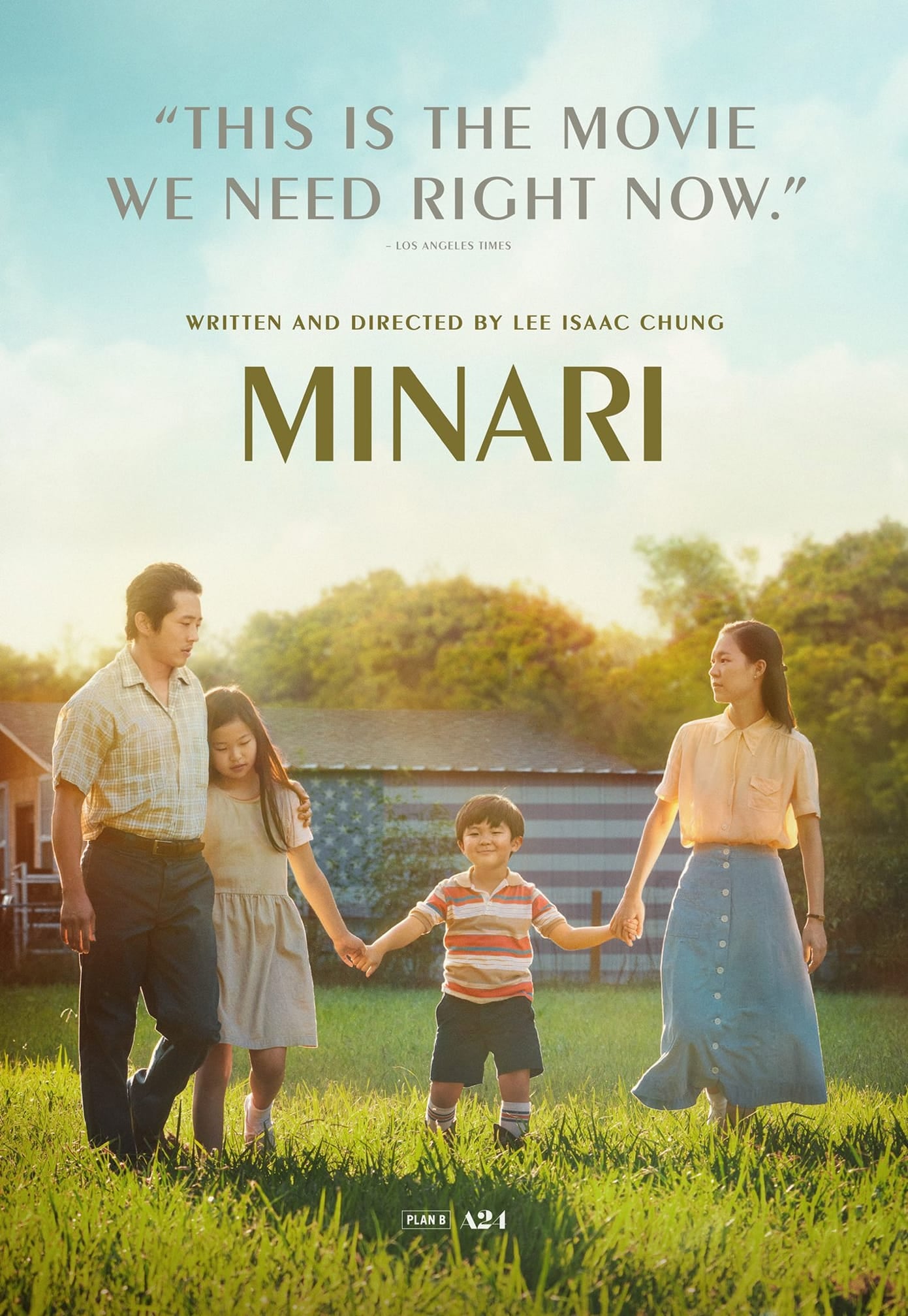 This year's Golden Globe winner for Best Foreign Langauge Film.
A tender and sweeping story about what roots us, Minari follows a Korean-American family that moves to a tiny Arkansas farm in search of their own American Dream.
The family home changes completely with the arrival of their sly, foul-mouthed, but incredibly loving grandmother. Amidst the instability and challenges of this new life in the rugged Ozarks, Minari shows the undeniable resilience of family and what really makes a home.
Cast: Steven Yeun, Yeri Han, Alan Kim, Noel Kate Cho, and Yuh-Jung Youn
Director: Lee Isaac Chung
★★★★★ "a poetic and heartfelt masterwork" - AWARDSWATCH
★★★★½ "turns the personal in to the universal... beautiful" - ROLLING STONE
★★★★ "truly great movie, one we'll be talking about for quite some time" - GUARDIAN
★★★★ "a touchingly empathetic piece of storytelling" - FILM ACTUALLY
Sessions
Starts from Thursday, 25 March 2021. Session times to be announced.