Mothering Sunday
(MA 15+)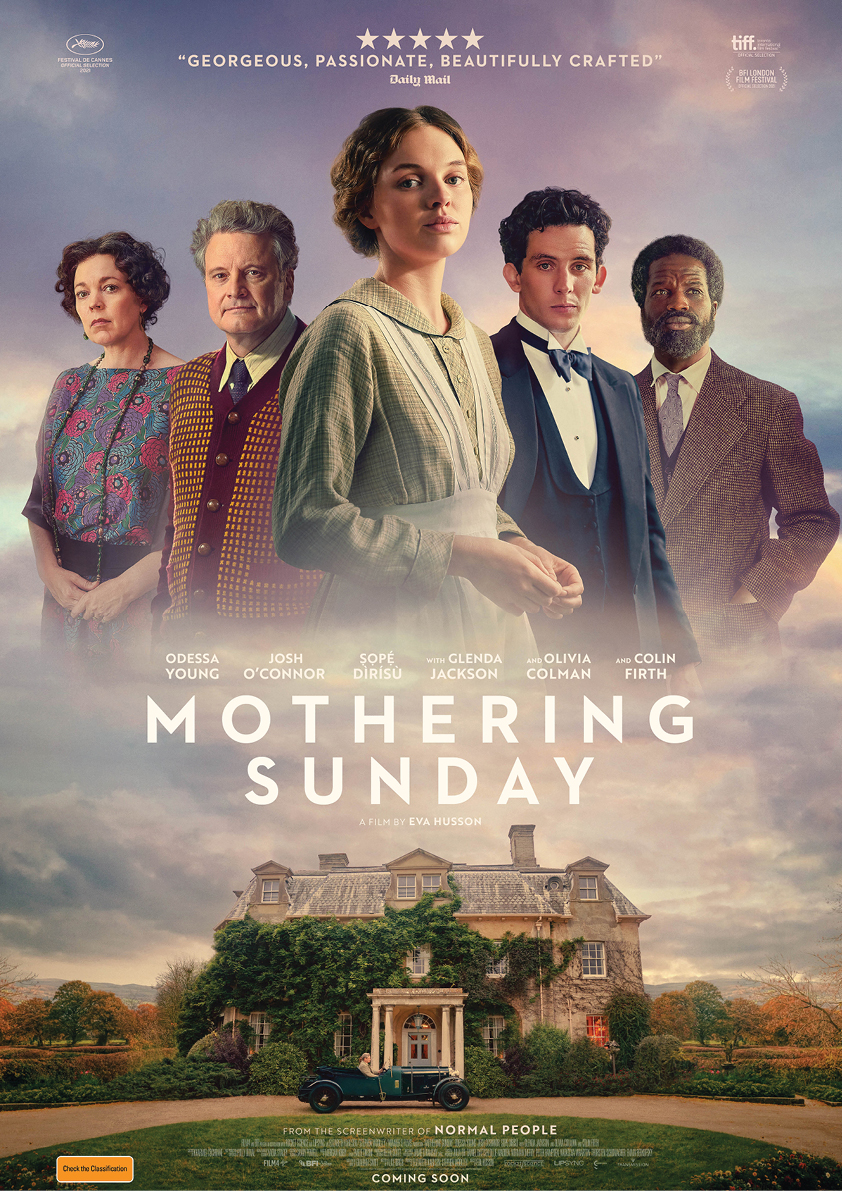 The events of Graham Swift's novel take place over the course of one day - the holiday Mothering Sunday. Maid Jane Fairchild has the day off, as her employers, Mr and Mrs Niven are attending an event to celebrate the engagement of their neighbours' son, Paul. Jane is an orphan, so has no mother to spend the day with - but she does have Paul, with whom she's been having a years-long secret affair. The story unfolds as they spend their final day together as lovers.
Cast: Odessa Young, Josh O'Connor, Colin Firth, Olivia Coleman
Director: Eva Husson
★★★★★ "[an] exquisite drama...Odessa Young and Josh O'Connor give tremendous performances" TIMES UK
★★★★ "a sensuous portrait of the artist as a young maid" GUARDIAN
★★★★ "A thoughtful and deeply affecting meditation on the loneliness of the lifelong writer." TIMES UK
★★★★ "Young and O'Connor offer up quietly mesmerising performances...a delicate and moving portrayal of grief and love" RADIO TIMES
★★★★ "A psychologically rich study of all-consuming grief and insufferable expectations that also features the most-classy of casts" THE LIST
★★★★ "a gorgeous, poignant tale of forbidden love" DAILY TELEGRAPH UK
Sessions
Starts from Thursday, 2 June 2022. Session times to be announced.