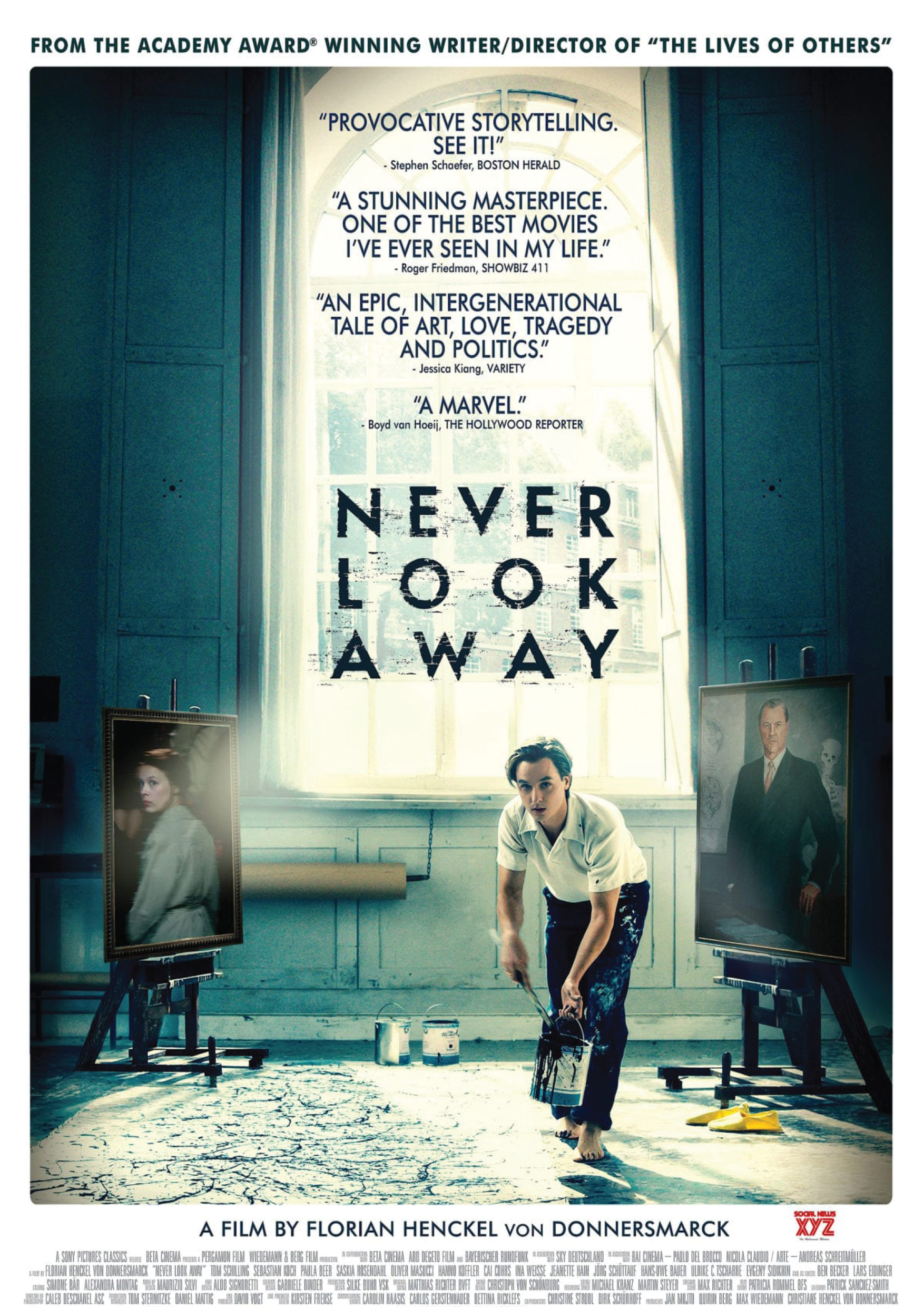 Inspired by real events and spanning three eras of German history. A young art student, Kurt falls in love with fellow student, Ellie. Ellie's father, Professor Seeband, a famous doctor, is dismayed at his daughter's choice of boyfriend, and vows to destroy the relationship. What neither of them knows is that their lives are already connected through a terrible crime Seeband committed decades ago.
Nominated - Academy Award for Best Foreign Language Film and Best Cinematography.
A sweeping romantic historical drama that follows thirty years in the life of a great artist - loosely based on Gerhard Richter, one of the 20th century's most admired visual artists. From a childhood witnessing Nazi Germany, to post-war East Berlin, where he falls in love with a young woman whose father is an ex-Nazi murderer in hiding, to escaping to the West at the time of the Berlin Wall, and ultimately being part of the exciting new movement in contemporary art.
"the story is a gripping one" - DAVID STRATTON
"a towering achievement" - SYDNEY MORNING HERALD
"an absorbing drama that looks at the interaction between art and society." - ABC Radio Brisbane
"a treatise on love and war and the limitless reach of art that, even when it trips up, is never less than exhilarating." - ROLLING STONE
"always engaging" - HOLLYWOOD REPORTER
Cast: Tom Schilling, Paula Beer, Sebastian Koch
Director: Florian Henckel von Donnersmarck