Once Upon a Time in Hollywood
(MA 15+)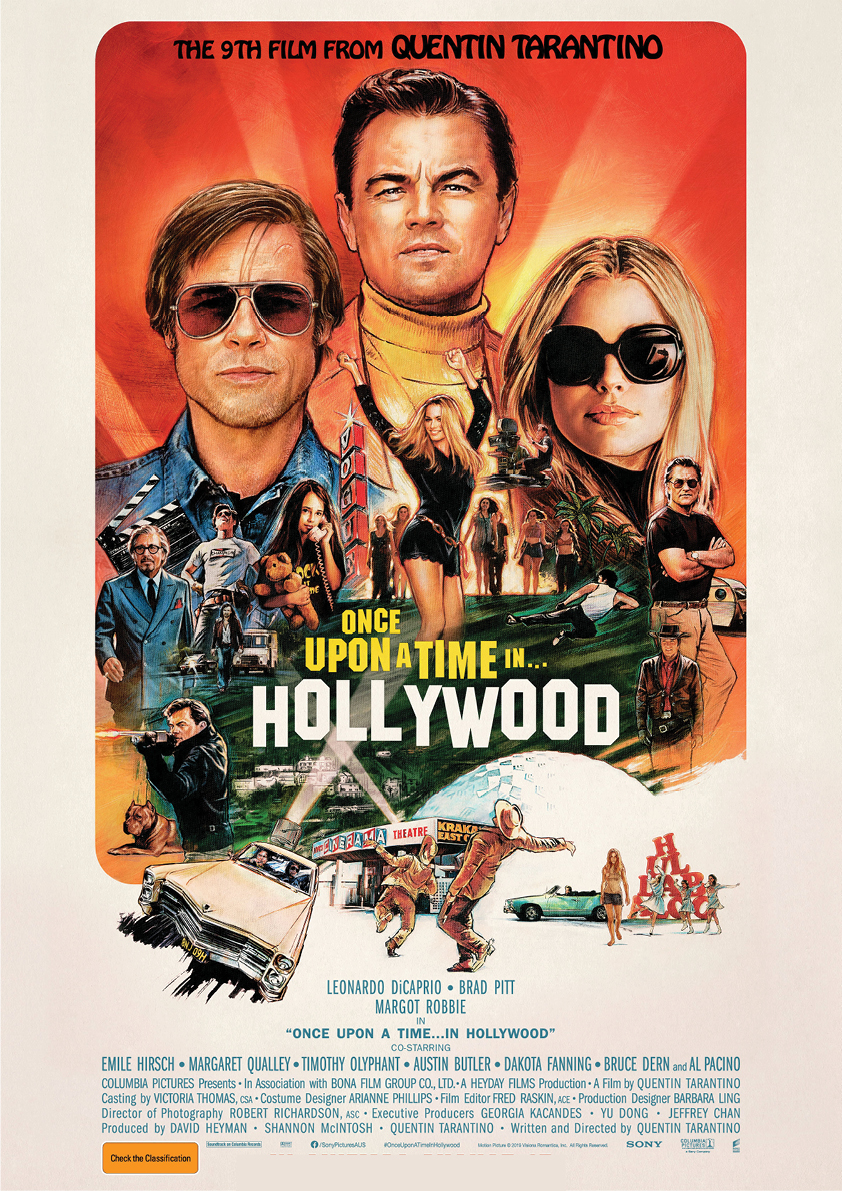 Quentin Tarantino's ninth feature film pays tribute to the final moments of Hollywood's golden age. 
Los Angeles 1969, the height of hippy Hollywood. Everything is changing, as former star of a western TV series, Rick Dalton and his longtime stunt double Cliff Booth struggle to make it in a Hollywood they don't recognise anymore. But Rick has a very famous next-door neighbour...Sharon Tate.
"It's gratuitous, bloody, and bloody entertaining." - METRO UK
"the best and most explosive cinema we've seen all year." - ROLLING  STONE
"a retro tour de force inhabiting a fully realised world of popular culture" - TIMES UK
"bold, beautiful and brutal" - CINEVUE
Cast: Leonardo DiCaprio, Brad Pitt, Margot Robbie, Damon Herriman
Director: Quentin Tarantino
Sessions
Starts from Thursday, 12 September 2019. Session times to be announced.