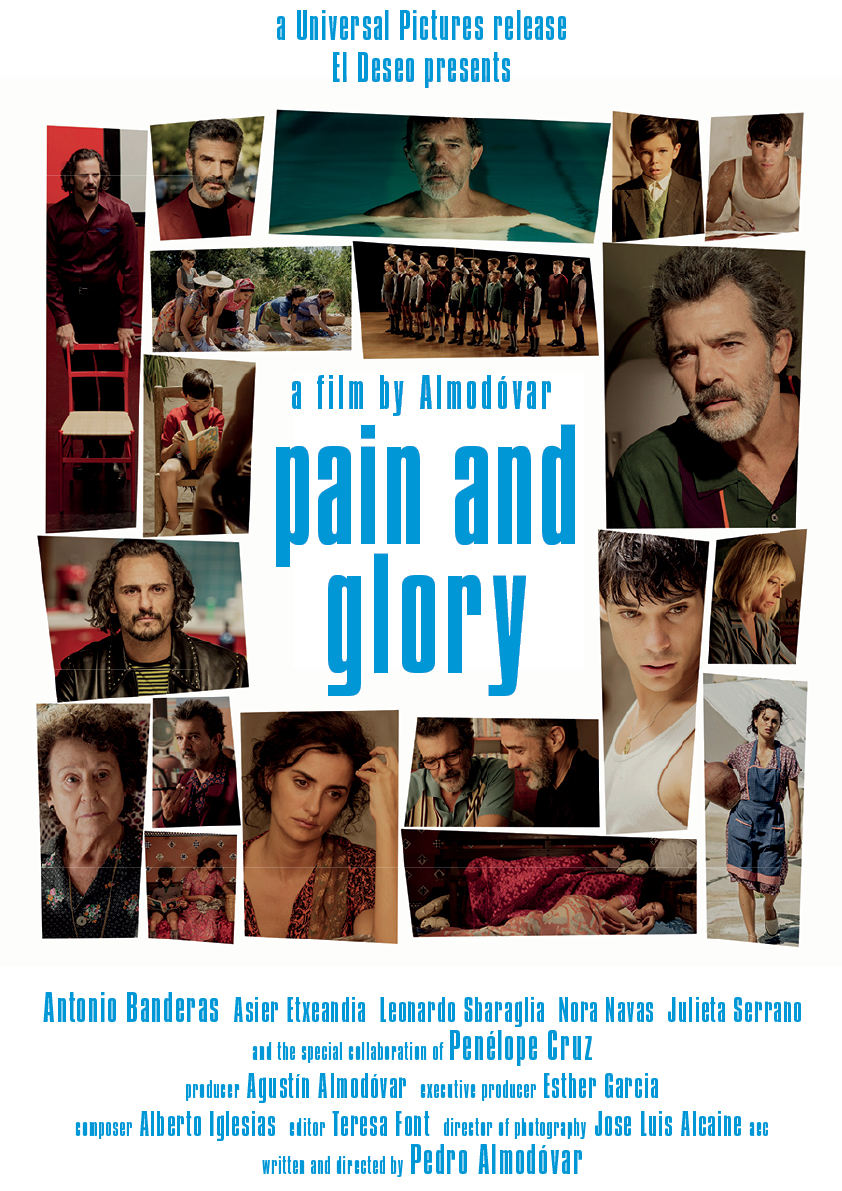 Pedro Almodóvar's most personal film yet. Best Actor winner at Cannes Film Festival 2019.
Salvador Mallo suffers from a range of health issues and finds himself in a creative rut. He lacks the physical strength to make a film, and this inability to create makes him more depressed. This artistic limbo leads Salvador to reflect on his life, his loves and his films.
Pain and Glory goes back in time to Salvador's childhood, where he was raised, in poverty, in a cave modelled into a house by his doting mother. In the present, a reunion with an actor he has long been estranged from leads to an addiction to heroin. Amidst the pain, there are thoughts of past glories, and those hopefully to come, in a film that arrives at a resolute position of hope.
Pain and Glory talks about creation, about the difficulty of separating it from one's own life and about the passions that give it meaning and hope. In recovering his past, Salvador finds the urgent need to recount it, and in that need he also finds his salvation.
★★★★½ "for all those cinemagoers who have been enthralled by Almodovar's work over the years this very personal movie, with its superbly pitched central performance by Banderas, will be immensely rewarding" - DAVID STRATTON
★★★★½ "Antonio Banderas gives the performance of his career...a moving tribute" - ROLLING STONE
★★★★ "A masterful, melancholy, tender, lacerating self-examination, filled with colour and light and the ghosts of those he has loved." - SYDNEY MORNING HERALD
★★★★★ "undoubtedly, one of the director's best works and among the best films of the year" - CINEVUE
★★★★ "graced with career-best work from Antonio Banderas" - EMPIRE MAGAZINE
★★★★ "another sensuous and deeply personal gem" - GUARDIAN
Cast: Antonio Banderas, Penélope Cruz, Leonardo Sbaraglia
Director: Pedro Almodóvar