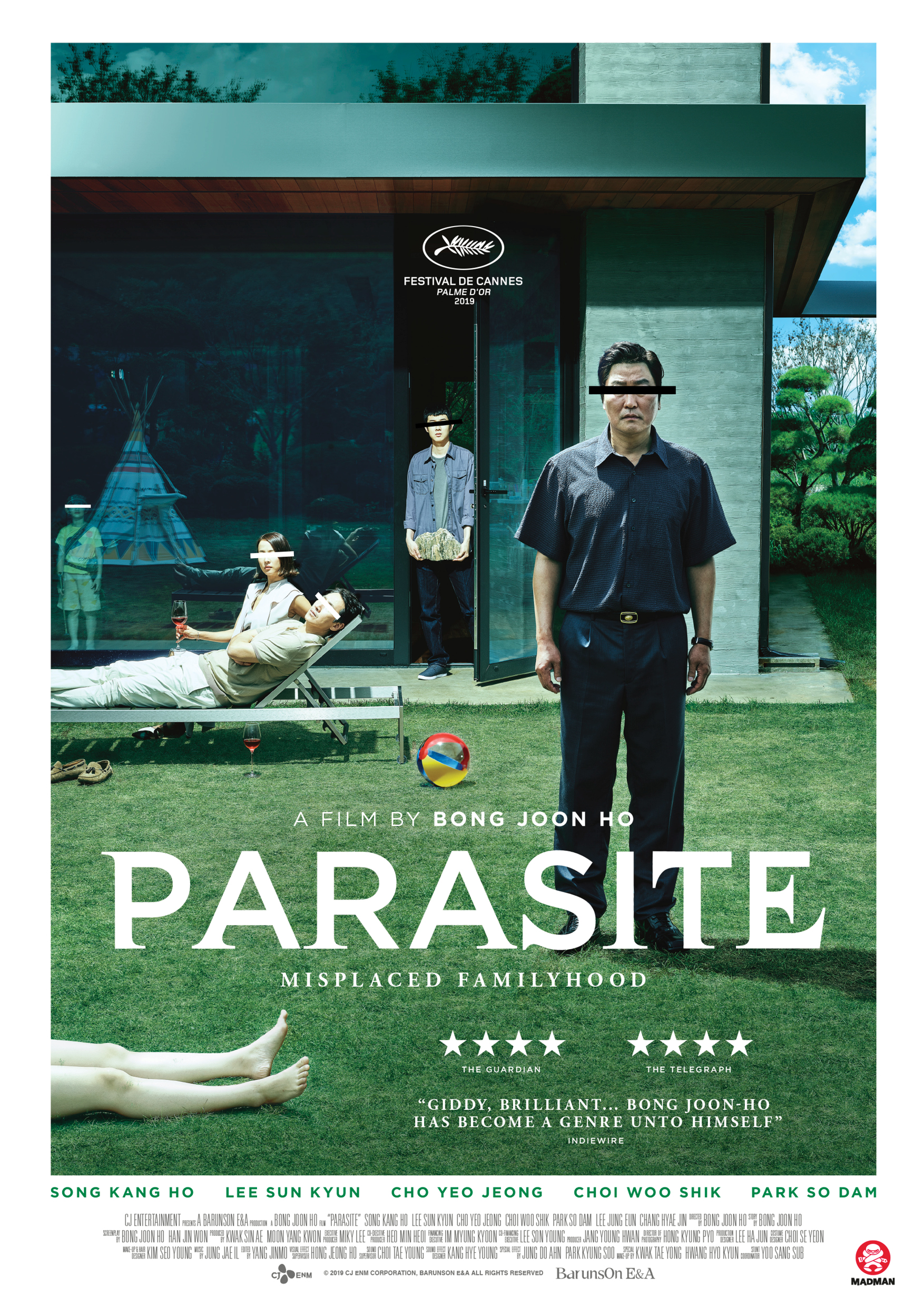 See what all the buzz is about! Parasite returns to Mount Vic Flicks for a limited time only!
Academy Award winner for Best Picture, Best Director, Best International Film and Best Screenplay!
Winner of the 2019 Cannes Palme d'Or.
‪Parasite is the first film not in the English language to ever win an Oscar for best picture!!
Ki-taek's family of four is close, but fully unemployed, with a bleak future ahead of them. The son Ki-woo is recommended by his friend, a student at a prestigious university, for a well-paid tutoring job, spawning hopes of a regular income. Carrying the expectations of all his family, Ki-woo heads to the Park family home for an interview. Arriving at the house of Mr. Park, the owner of a global IT firm, Ki-woo meets Yeon-kyo, the beautiful young lady of the house. But following this first meeting between the two families, an unstoppable string of mishaps lies in wait.
"a subversive delight...It's a pleasure to be immersed in the work of this consummate artist." - DAVID STRATTON
"giddy, brilliant, and totally unclassifiable...incredible film." - INDIEWIRE
"gripping and finely crafted" - HOLLYWOOD REPORTER
"Devotees of world cinema should make tracks for this right away." - HERALD SUN AUSTRALIA
"Extremely well crafted and scripted ... Fun, propulsive, ingenious and quite loveable." - ABC RADIO
"the work of a director intoxicatingly in his element" - FILMINK AUSTRALIA
"luxuriously watchable and satirical" - GUARDIAN
"Stunning... ambitious and delightfully accomplished" - THE WRAP
Cast: Kang-ho Song, Sun-kyun Lee, Yeo-jeong Jo
Director: Joon-ho Bong