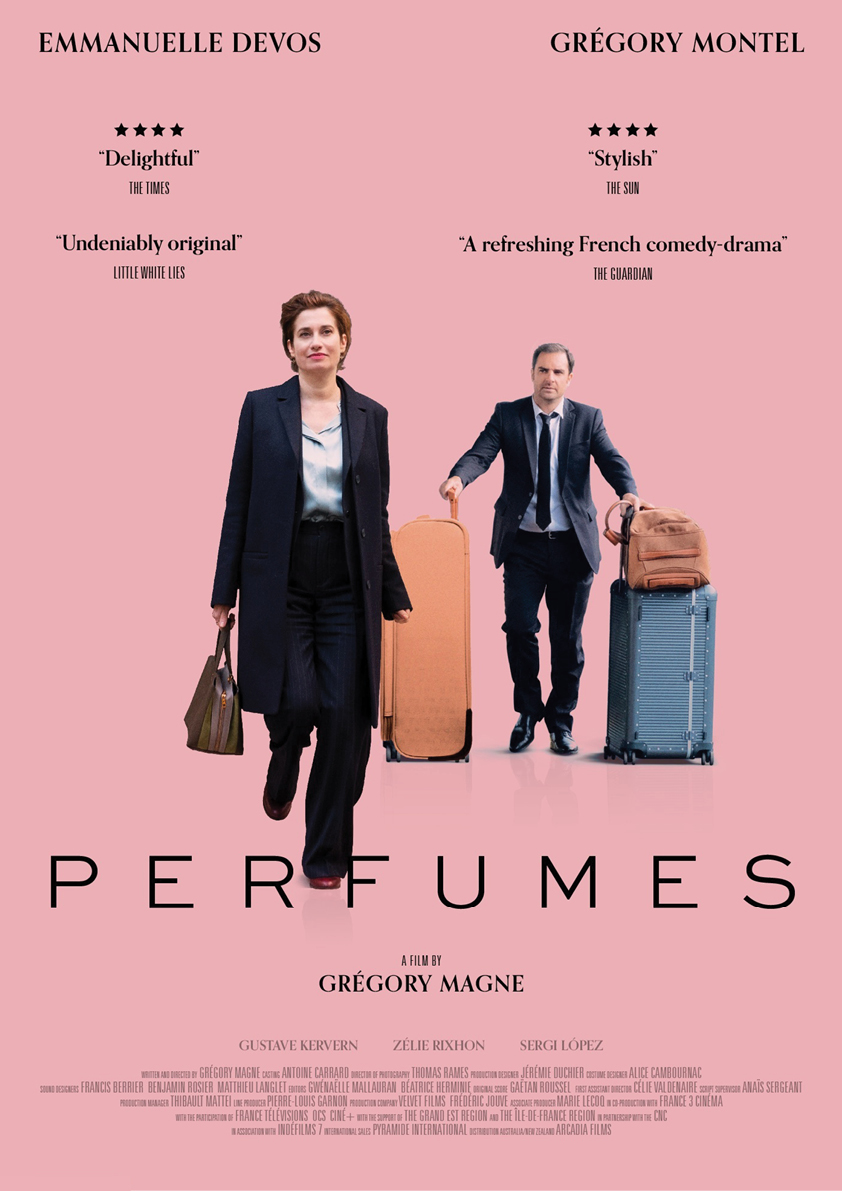 Emmanuelle Devos and Gregory Montel shine in this fragrant French drama.

Anne Walberg was once the star of her industry – a perfumer whose ability to produce enticing new fragrances was second to none and which saw her rise through a competitive landscape. She remains in demand, but her intemperate behaviour has made her difficult. However, striking up an unlikely friendship with her equally troubled new driver, Anne sees a way to return to the top, which might offer a solution to both their problems.
Grégory Magne's intelligent drama is a visual and sophisticated treat.
Cast: Emmanuelle Devos, Gregory Montel
Director: Gregory Magne
★★★★ "A quietly delightful French comedy" - TIMES UK
★★★★ "What really sets Perfumes apart, however, is the creative friction between two excellent actors" - IRISH TIMES
​"An enchanting journey into life's assorted aromas." - VARIETY
"a charming, unconventional, odd-couple buddy movie" - EYE FOR FILM
"The chemistry between Emmanuelle Devos and Gregory Martel is both palpable and charming" - REELING REVIEWS
Sessions
Starts from Thursday, 5 August 2021. Session times to be announced.