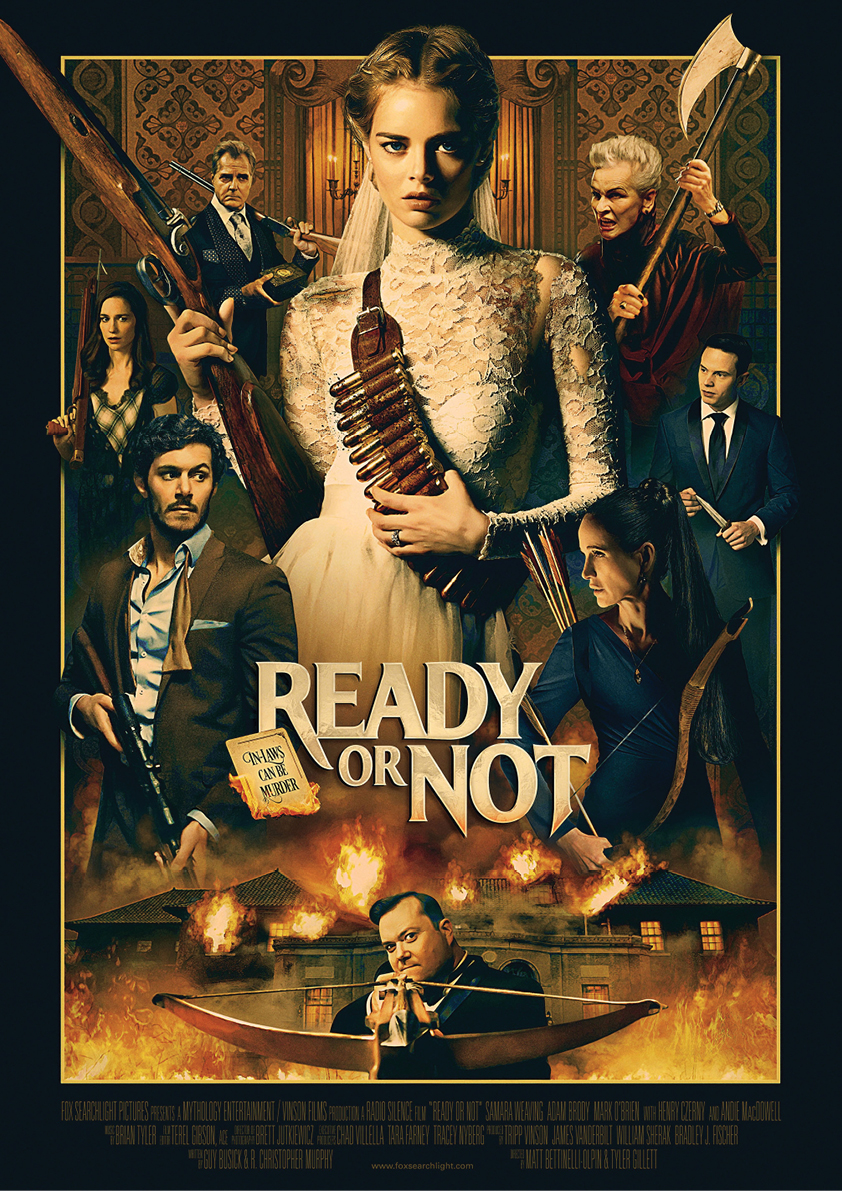 Grace couldn't be happier after she marries the man of her dreams at his family's luxurious estate. There's just one catch - she must now hide from midnight until dawn while her new in-laws hunt her down with guns, crossbows and other weapons. As Grace desperately tries to survive the night, she soon finds a way to turn the tables on her not-so-lovable relatives.
★★★★★ "the screenplay is unbelievably brilliant and funny" - FILM THREAT
★★★★ "brilliantly fuses thrills, satire, laughs and horror." - EMPIRE MAGAZINE
"Wickedly entertaining from start to finish" - INDIEWIRE
"a horror comedy with an unpredictable edge" - NOW TORONTO
Cast: Samara Weaving, Adam Brody, Mark O'Brien
Directors: Matt Bettinelli-Olpin, Tyler Gillett
Sessions
Starts from Thursday, 21 November 2019. Session times to be announced.