rest/less: A MAPBM Video Screening with Q&A
(Exempt)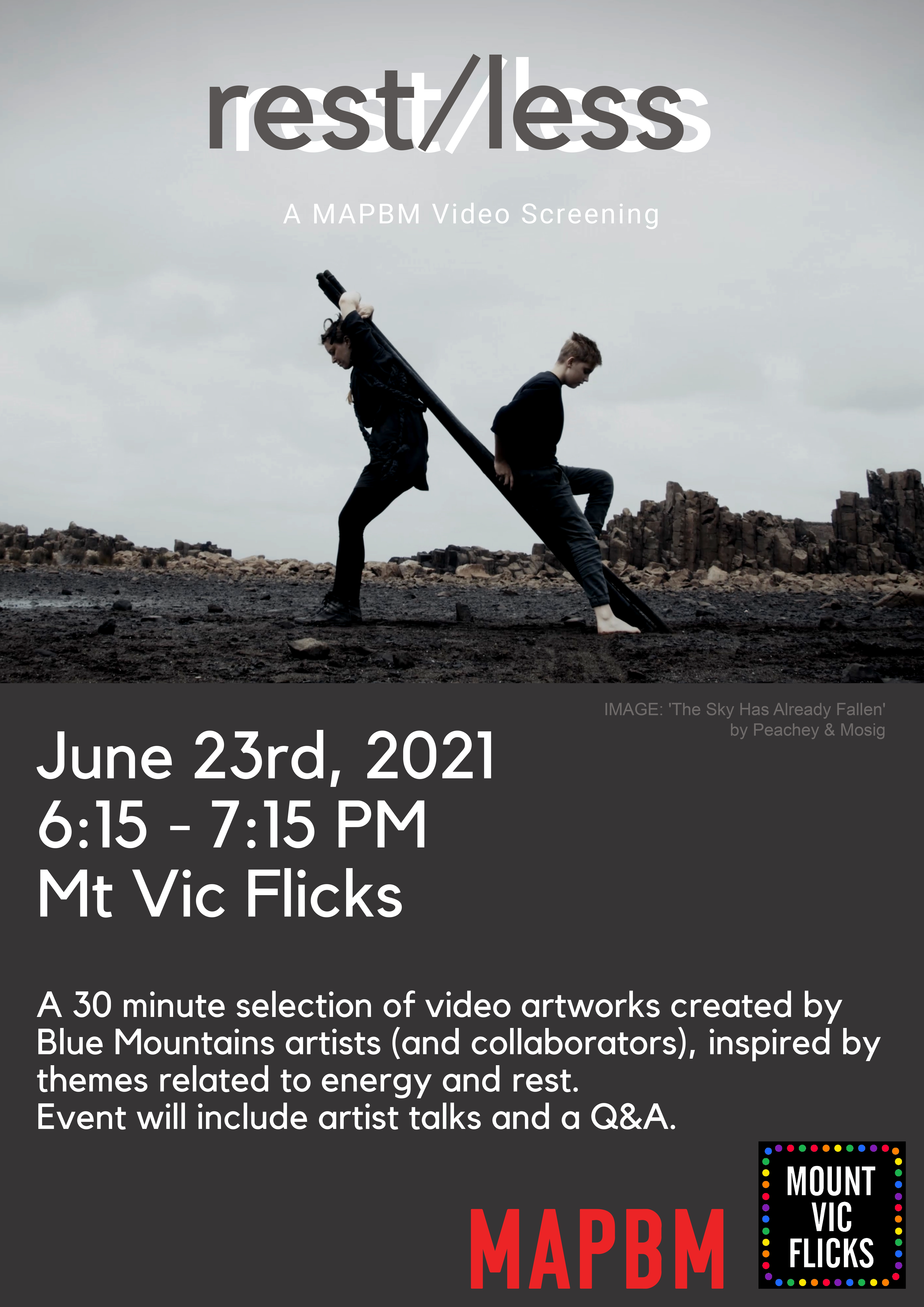 A 30 minute selection of video artworks created by Blue Mountains artists (and collaborators), inspired by themes related to energy and rest. Event will include artist talks and a Q&A.
Bookings recommended!
To book tickets click on the "Book Now" link or visit
trybooking.com/BRXDV
Sessions
Wednesday, 23 June 2021: 6:15 PM (ends 7:15 PM) Book NowNote: Tickets $10/8. Bookings recommended!