Rivers of Australia: A Journey Along the Murray Q&A
(CTC)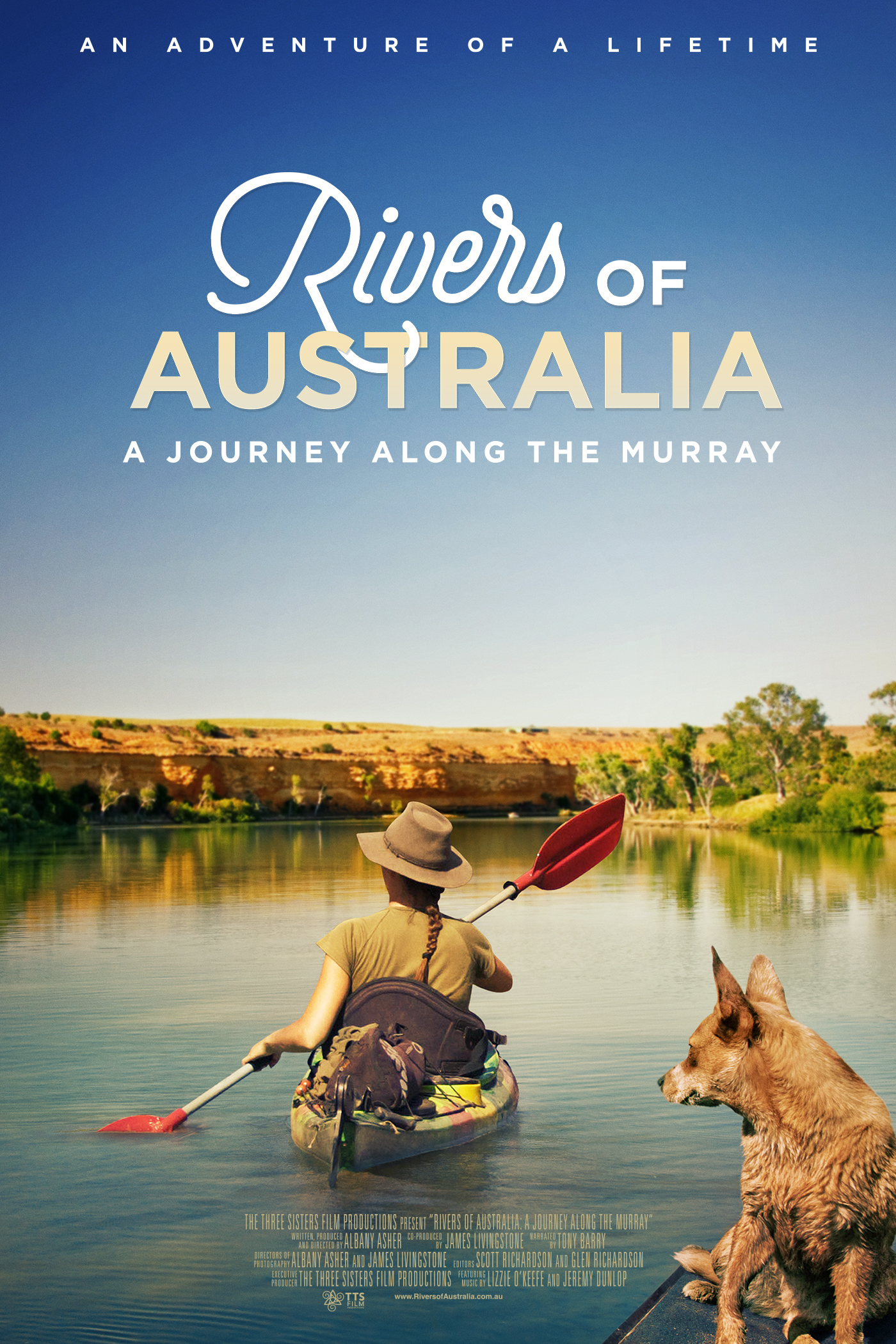 Narrated by Tony Barry, this unique documentary follows the ambitious journey of two southern adventurers  - James Livingstone and Albany Asher, along with their faithful canine companions 'Onyx' and 'Rocco' -  as they kayak along Australia's longest river, the Murray.
The Murray River is the life-blood of Australia. Spanning 2,756 kilometres across three southern states of Australia, one would expect such a large river system to be one of the most well - known and visited locations in the land down - under. But it isn't quite as so. The majesty of the Murray is unknown to the vast majority of the world's population, and hence James and Albany endeavour to take the audience on an epic (and very authentic) journey to meet Australia's longest river; revealing its beauty and its charms, to meet the salt-of-the-Earth river dwellers, to explore conservation projects and innovations that benefit the river, to learn of its history, the indigenous culture, the wildlife, the science and engineering, the townships ... to take the audience somewhere they have never been before.
Join the filmmaker, Albany Asher, for a Q&A after the screening!
Funds raised go towards the Foundation for National Parks and Wildlife to support their Murray River turtle project.
Tickets $15/10. Bookings recommmended!
Click on the "Book now" button
or go to: trybooking.com/BBNPL
Cast: James Livingstone, Albany Asher, Onyx, Rocco
Director: Albany Asher
Sessions
Sunday, 7 April 2019: 1:20 PM (ends 3:25 PM) Book NowNote: Tickets $15/10