Rosemary's Way - Fundraiser Screening
(CTC)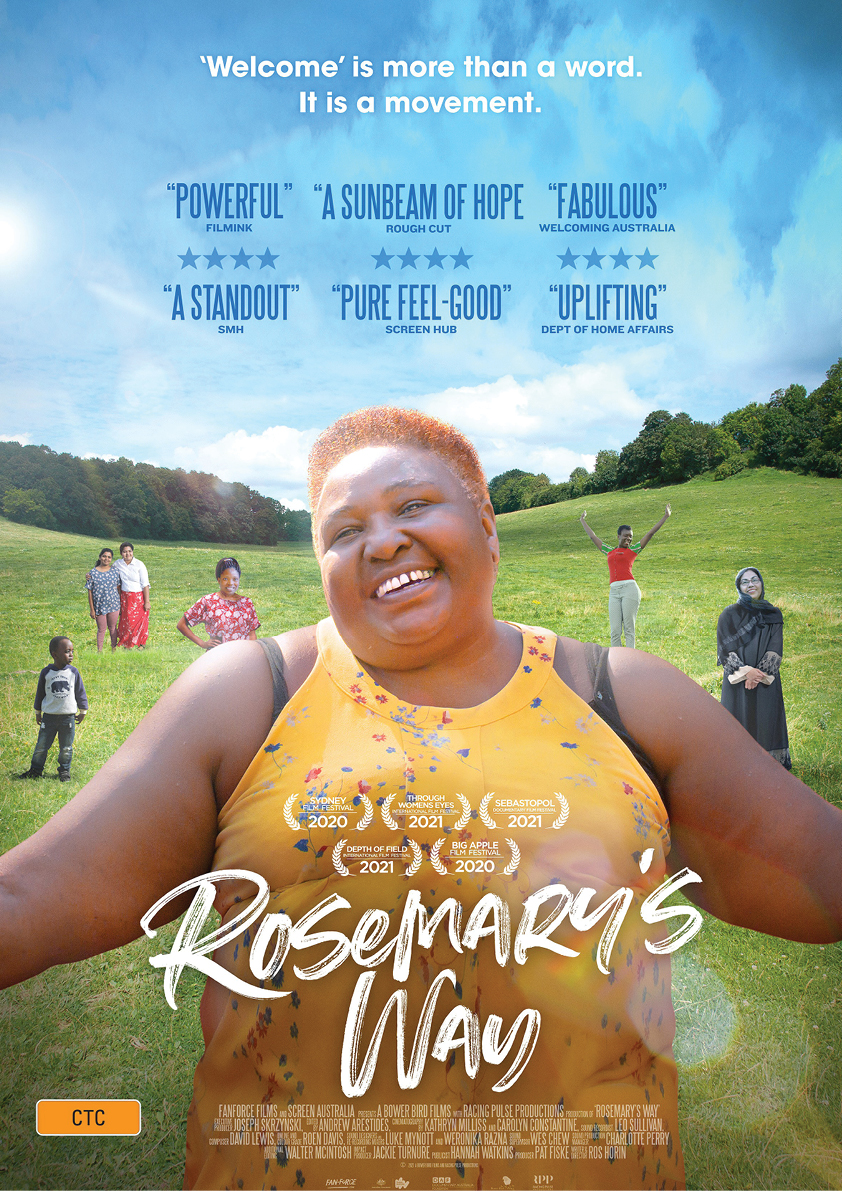 Hosted by the Blue Mountains Refugee Support Group.
Rosemary's Way celebrates the remarkable Rosemary Kariuki and the group of vulnerable migrant women of suburban Sydney whose lives she helps transform from isolation to connection. From cultures as diverse as Iraq, the Congo and Peru, the women are taken by Rosemary on a powerful cross-cultural journey to integrate them into the homes and communities of everyday 'Aussies'.
Rosemary's Way is a story of transformation, hope and community. It is about how we all have a role to play in creating an open and welcoming Australia.
Congratulations to Rosemary Kariuki on her award for 2021 Australian of the Year – Local Hero
Tickets on sale soon!
Cast: Rosemary Kariuki
Director: Ros Horin
"It's the right time for this story about bridge building, connection and simple acts of kindness" - GUARDIAN
"Sublime and uplifting… a very intimate film brimming with secrets and untold emotions." - ARTS HUB
"Rosemary coaxes isolated women from diverse cultures to tackle new adventures" - FILMINK
"Rosemary's Way  introduces audiences to the australian hero we need right now" - ROUGH CUT
Sessions
Starts from Monday, 18 October 2021. Session times to be announced.