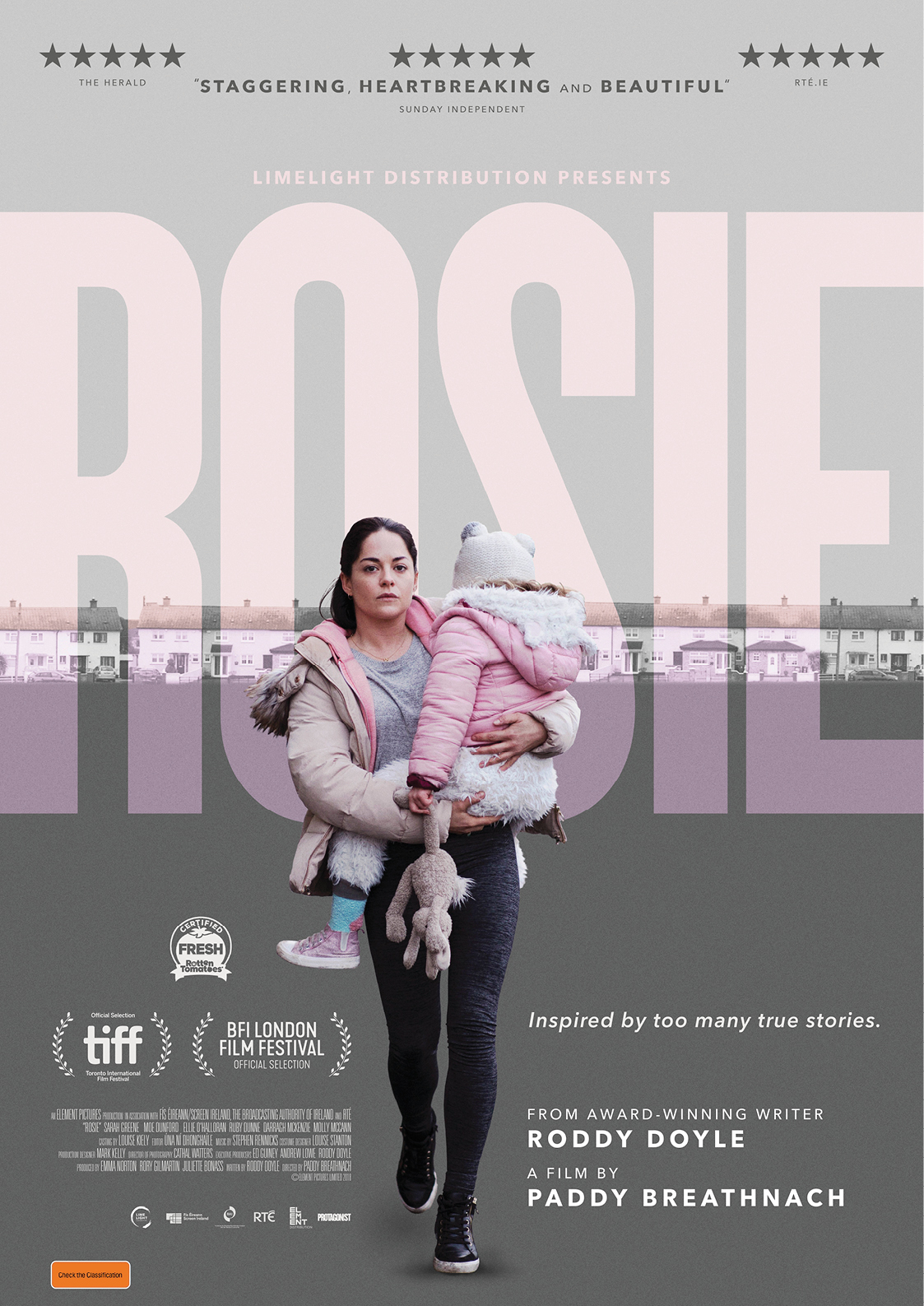 The story of a mother trying to protect her family after their landlord sells their rented home and they become homeless. Over 36 hours, Rosie and her partner John Paul strive to find somewhere to stay while shielding their young family from the reality of the situation around them.
Rosie examines how even in times of crises; the love and strength of a family can endure.
Award-winning Irish novelist Roddy Doyle brings his signature brand of warmth and authenticity to a modern story of a Dublin family who have found themselves with nowhere left to go. Hailed as the most important Irish film of the year, Rosie is a cinematic tour de force about love, family and how you protect your children when you have nowhere to call home.
Cast: Sarah Greene, Moe Dunford, Ellie O'Halloran
Director: Paddy Breathnach
★★★★ "Wrenchingly powerful and heartbreakingly relevant" - OBSERVER
★★★★★ "Staggering, heartbreaking and beautiful" - SUNDAY INDEPENDENT
★★★★ "A very moving and insightful film...powerfully acted, especially by Sarah Greene" - GUARDIAN
★★★★ "a bittersweetness of vision" - FINANCIAL TIMES
★★★★ "deeply moving and beautifully restrained" - LITTLE WHITE LIES