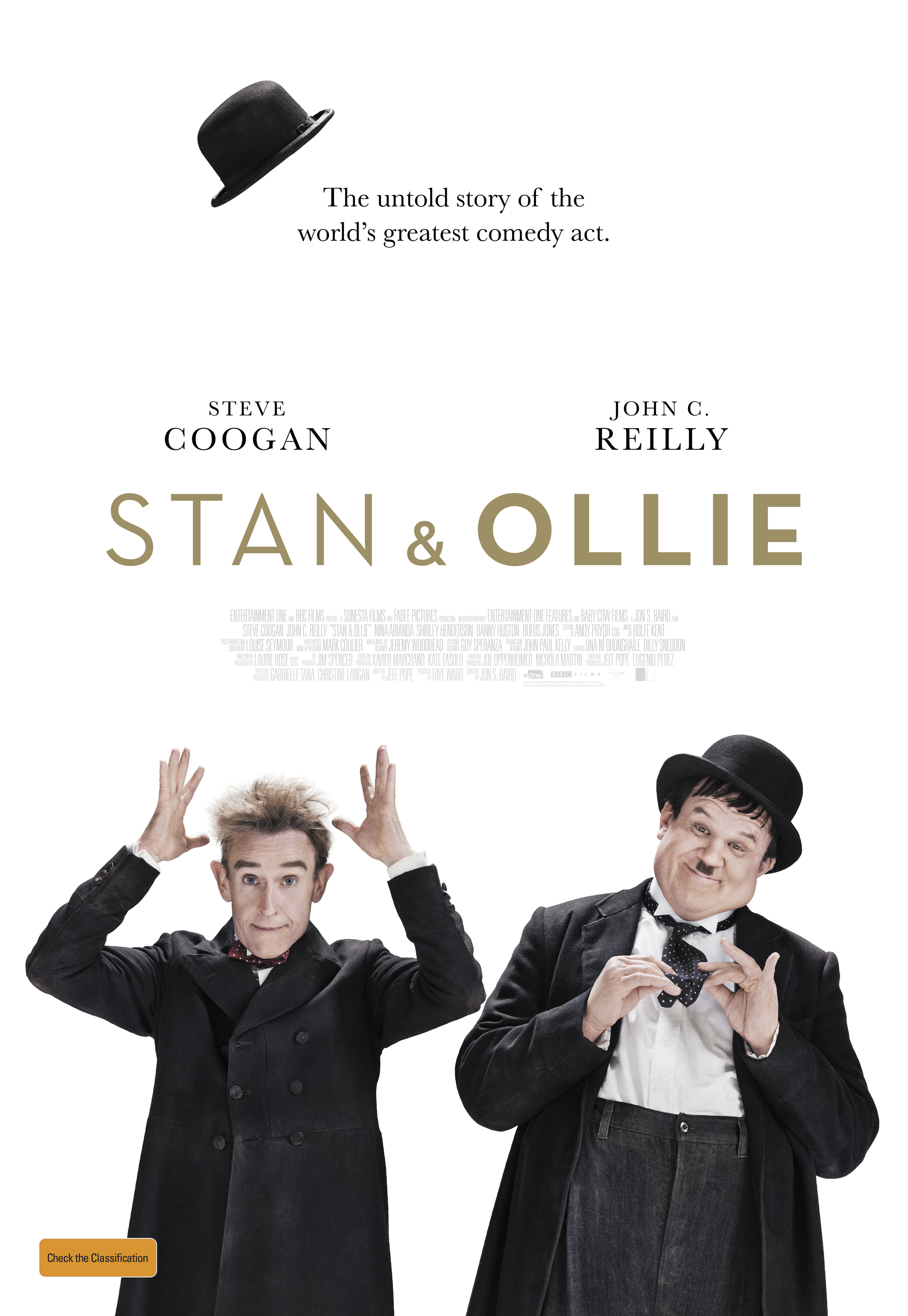 Nominated for Best Actor, Golden Globes 2019.
Laurel and Hardy, one of the world's great comedy teams, set out on a variety hall tour of Britain in 1953. Diminished by age and with their golden era as the kings of Hollywood comedy now behind them, they face an uncertain future. As the charm and beauty of their performances shines through, they re-connect with their adoring fans. The tour becomes a hit, but Stan and Ollie can't quite shake the specter of Laurel and Hardy's past; the long-buried ghosts, coupled with Oliver's failing health, start to threaten their precious partnership. A portrait of the most tender and poignant of creative marriages, they are aware that they may be approaching their swan song, trying to rediscover just how much they mean to each other.
Join us for a special fundraiser screening of STAN & OLLIE on Sunday 24 February at 1:10pm. There will be preshow entertainment including on-screen treats and resident theatre organist Wendy Hambly, lots of door prizes plus choc-tops and popcorn for everyone! Funds go towards this year's Mt Victoria's Great Train Weekend in May. For more information click here!
★★★★1/2 "as perfect a tribute to two great screen stars of the past as anyone could wish. I laughed and I cried and I had a thoroughly good time." - DAVID STRATTON
★★★★ "a love letter to cinema's odd couple" - GUARDIAN
★★★★ "sure to extract both a tear and a smile" - UK METRO
"an undeniably sweet testament to the pair's final years" - FILM INQUIRY
"John C. Reilly and Steve Coogan were born to play Laurel and Hardy in this bittersweet little movie" - INDIEWIRE
"funny, moving film...Coogan and Reilly have managed to make these screen legends into life-size human beings" - THE WRAP
Cast: John C. Reilly, Steve Coogan, Danny Huston, Shirley Henderson
Director: Jon S. Baird