The Drover's Wife: The Legend of Molly Johnson
(MA 15+)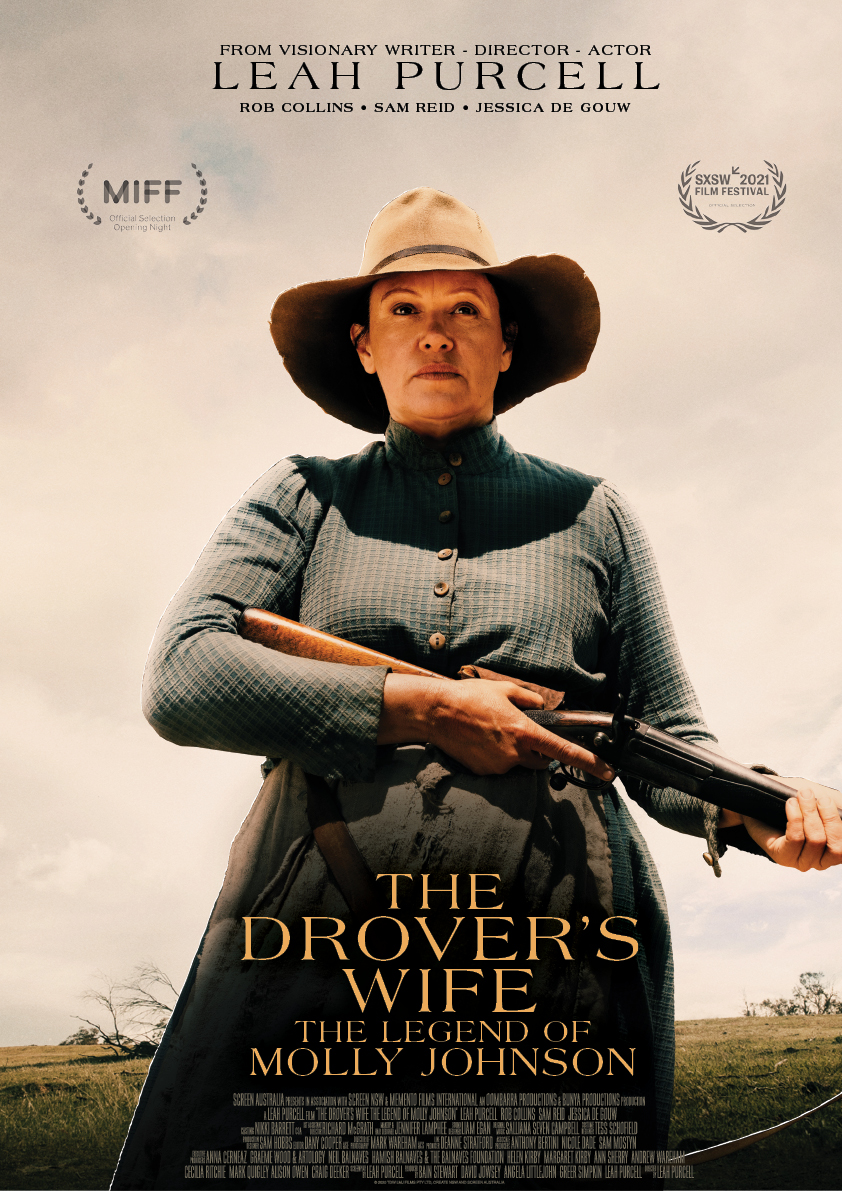 Molly Johnson's husband is away droving cattle, leaving her alone to care for their four children at their remote Snowy Mountains homestead. Despite being heavily pregnant, Molly keeps various threats, from nature and other people, at bay. But when Yadaka, an Aboriginal man on the run from white law enforcement, intrudes on the sanctuary she has carved out, the brutal hardships and secrets that have followed them both throughout their lives must be confronted.
Cast: Leah Purcell, Rob Collins, Sam Reid, Jessica de Gouw
Director: Leah Purcell
"An exceptionally compelling Outback Western." VARIETY
"Like other iconic figures confronted with injustice, Molly seems to grow in stature with every slight" EYE FOR FILM
"Purcell... plays the titular matriarch with steely resolve, rousingly adapts her own play and book, and delivers an impassioned film with an unflinching Indigenous and feminist perspective." SCREEN INTERNATIONAL
"[Purcell] throws herself into the central role with fiery conviction and a countenance as brooding as the blanketing skies overhead." HOLLYWOOD REPORTER
Sessions
Starts from Thursday, 2 June 2022. Session times to be announced.