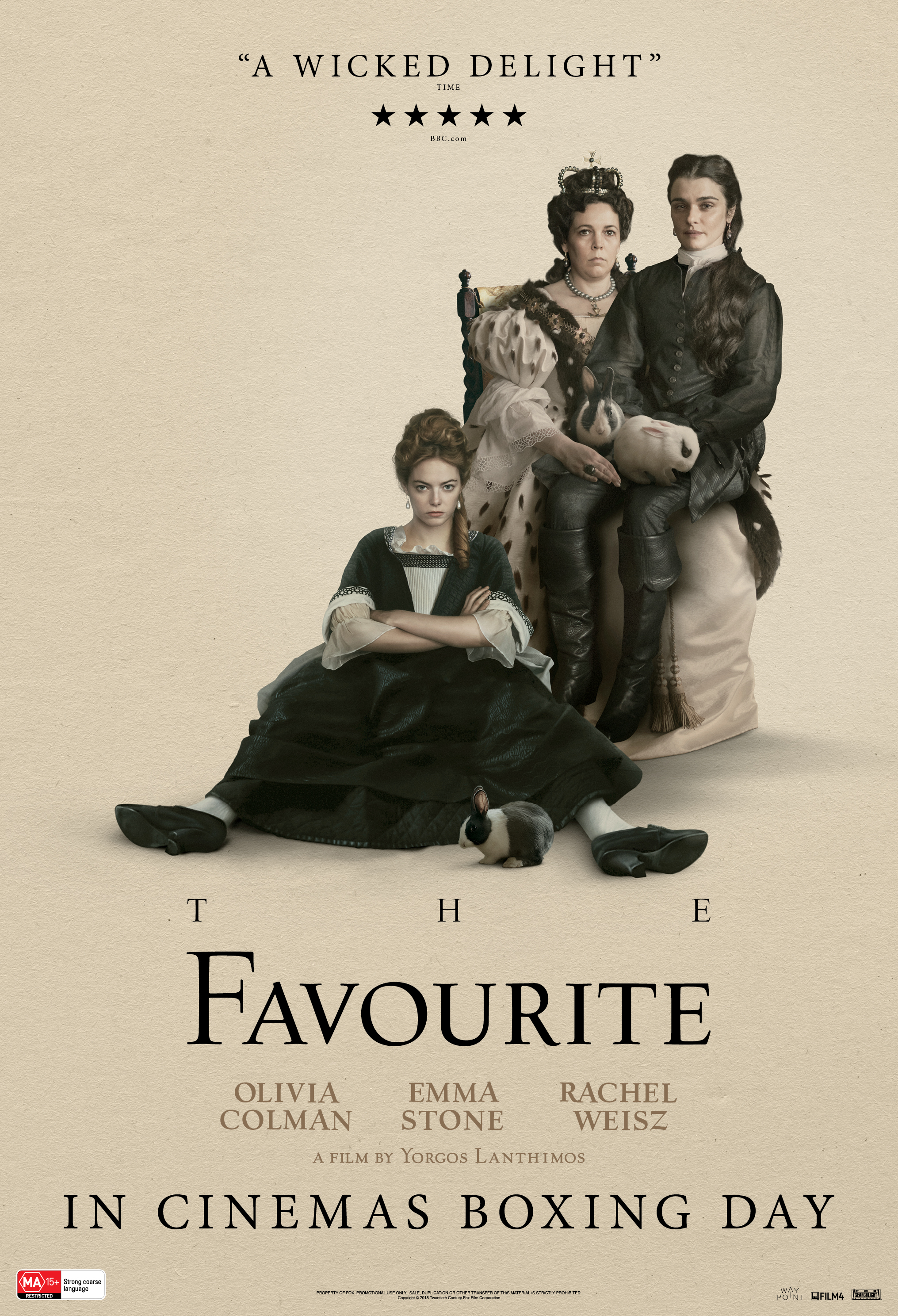 This year's Golden Globe winner - Best Actress (musical/comedy). Winner of seven BAFTA awards including Best British Film, Best Leading Actress, Best Supporting Actress and Best Screenplay.
Nominated for ten Academy Awards including: Best Picture, Best Actress, Best Director, Best Supporting Actress (x2), Best Original Screenplay and Best Cinematography.
Early 18th century. England is at war with the French. Nevertheless, duck racing and pineapple eating are thriving. A frail Queen Anne occupies the throne and her close friend Lady Sarah Churchill governs the country in her stead while tending to Anne's ill health and mercurial temper. When a new servant Abigail Masham arrives, her charm endears her to Sarah. Sarah takes Abigail under her wing and Abigail sees a chance at a return to her aristocratic roots. As the politics of war become quite time consuming for Sarah, Abigail steps into the breach to fill in as the Queen's companion. Their burgeoning friendship gives her a chance to fulfill her ambitions and she will not let woman, man, politics or rabbit stand in her way.
"a bawdy, brilliant triumph...Expect Oscar to bow down to Emma Stone, Rachel Weisz and the mighty Olivia Colman" - GUARDIAN
"simply awe-inspiring" - ROGEREBERT.COM
"the performance by Olivia Colman as England's dim-witted Queen Anne is a masterpiece of madness" - OBSERVER
"A wicked delight" - HOLLYWOOD REPORTER
"a perfectly cut diamond of a movie" - VARIETY
Cast: Olivia Colman, Rachel Weisz, Emma Stone, Nicholas Hoult
Director: Yorgos Lanthimos