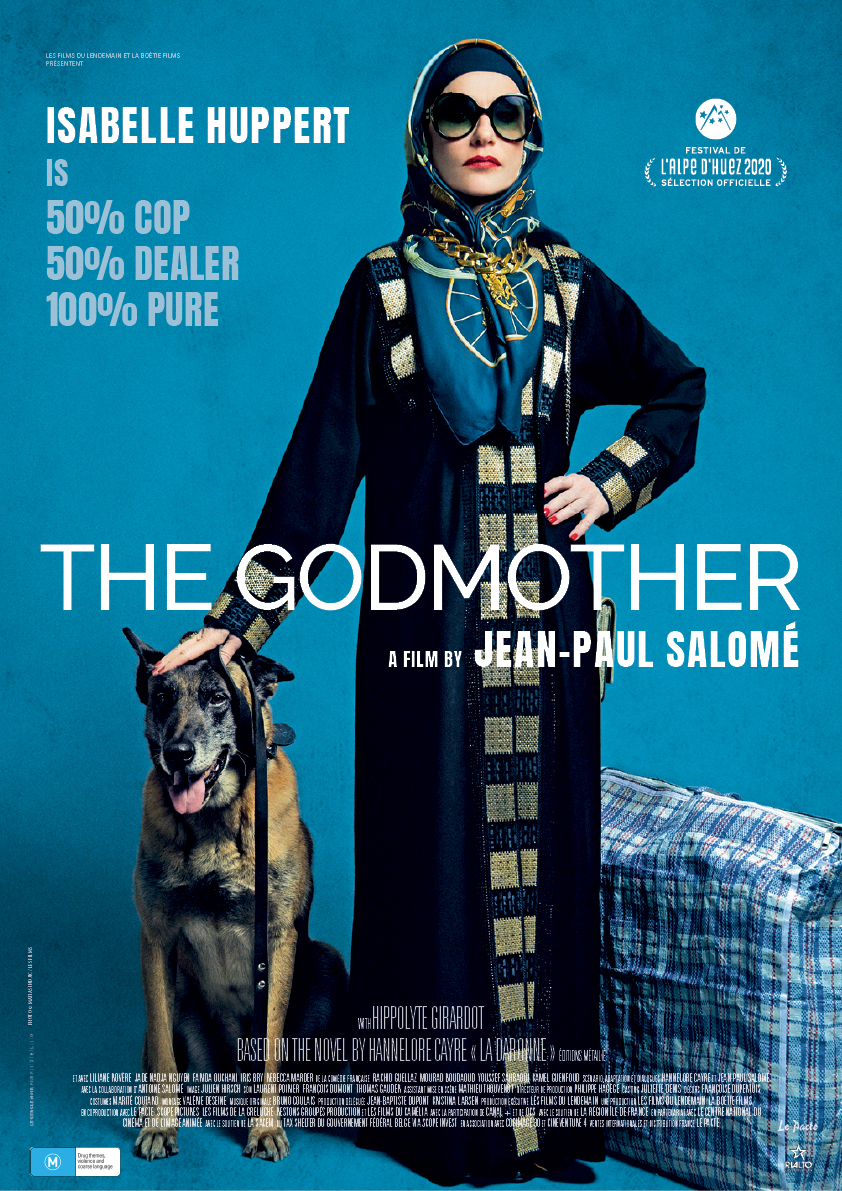 Based on the book La Daronne by Hannelore Cayre (who also co-wrote the script), this zany comedy blends fast-moving action in a contemporary portrait of Paris's many melting-pot communities.
Patience Portefeux is an underpaid, overworked French-Arabic police translator who specialises in phone tapings for the anti-narcotics unit. One day, whilst listening to wanted drug dealers, she discovers that one of them is the son of a devoted nurse who takes care of her mother. She decides to protect him and finds herself in the middle of a drug network. After receiving a huge load of hash in her hands, she uses her insider knowledge and police resources to build her own drug trafficking network and earns the name Mama Weed.
A beautifully crafted blend of French noir, drama and comedy with a triumphant performance by Huppert as a defiantly independent woman making her mark on the world with a blunt rather than a whimper.
Cast: Isabelle Huppert, Hippolyte Girardot, Farida Ouchani
Director: Jean-Paul Salomé
"Cleverly conceived and amusingly performed" - HOLLYWOOD REPORTER