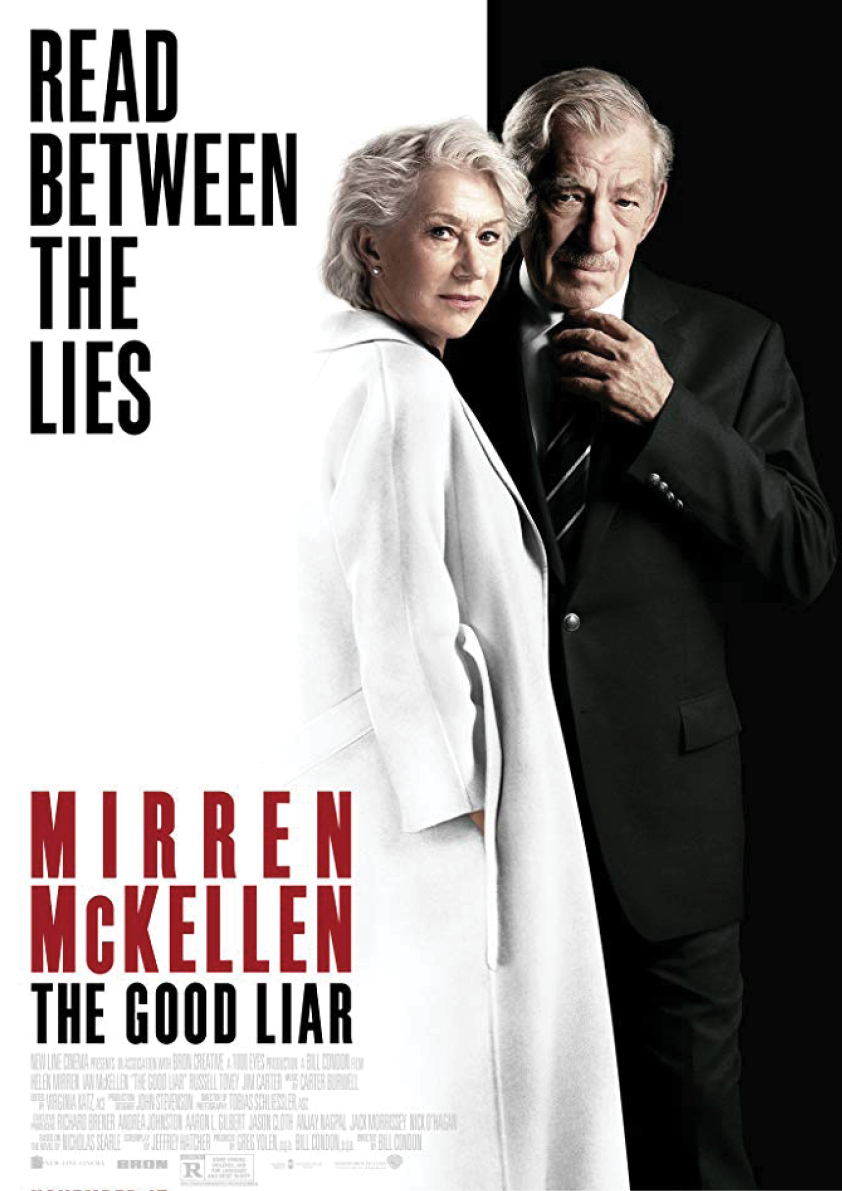 Career con artist Roy Courtnay can hardly believe his luck when he meets well-to-do widow Betty McLeish online. As Betty opens her life and home to him, Roy is surprised to find himself caring about her, turning what should be a cut-and-dry swindle into the most treacherous tightrope walk of his life.
Legendary actors Mirren and McKellen star together on screen for the first time in this suspenseful drama about the secrets people keep and the lies they live.
"Helen Mirren and Ian McKellen are irresistible" - GUARDIAN
"Mirren and McKellen are the new Hepburn and Tracy...the cinematic couple that we never knew we needed" - TIMES UK
"A wicked little thriller that delights in the moment at hand." - INDIEWIRE
"Helen Mirren and Ian McKellen deliver an acting duet to die for in Bill Condon's delectably clever and civilized con-artist thriller" - VARIETY
Cast: Helen Mirren, Ian McKellen, Russell Tovey
Director: Bill Condon
Sessions
Starts from Thursday, 2 January 2020. Session times to be announced.