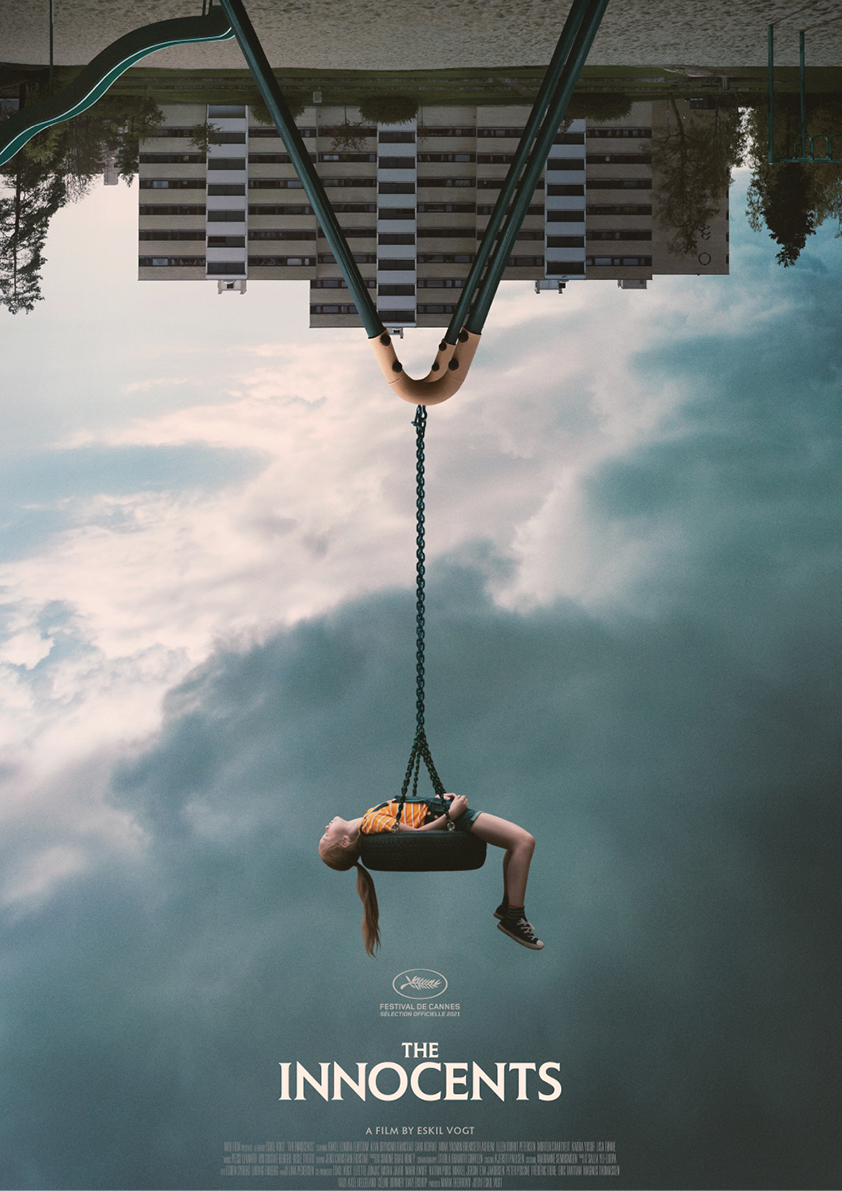 During the bright Nordic summer, a group of children reveal their dark and mysterious powers when the adults aren't looking. In this original and gripping supernatural thriller, playtime takes a dangerous turn.
Cast: Rakel Lenora Fløttum, Alva Brynsmo Ramstad, Sam Ashraf, Mina Yasmin Bremseth Asheim, Morten Svartvei
Director: Eskil Vogt
"This superior chiller is both a satisfying genre exercise and a minute observation of the process by which young children acquire morality" VARIETY
"A clever, engaging and often electrifying feature which straddles suspense and the arthouse in a tight and satisfying way." SCREEN INTERNATIONAL
"How a filmmaker is able to elicit such dark and edgy performances from children has always blown my mind." REELING REVIEWS
"more chillingly than any of the supernatural elements, the film throws in another question, one that haunts the viewer after the end of the credits, when it's time to try to calm down and relax again: who are the innocents?" CINEUROPA
"The lonely, uncanny and sometimes unthinkingly violent world of childhood is explored with chilling candor and exceptional skill in writer-director Eskil Vogt's arthouse horror feature" HOLLYWOOD REPORTER
"A suspenseful horror film, one which acknowledges both the cruelty and purity of children developing social skills" REELING REVIEWS
Sessions
Starts from Thursday, 16 June 2022. Session times to be announced.