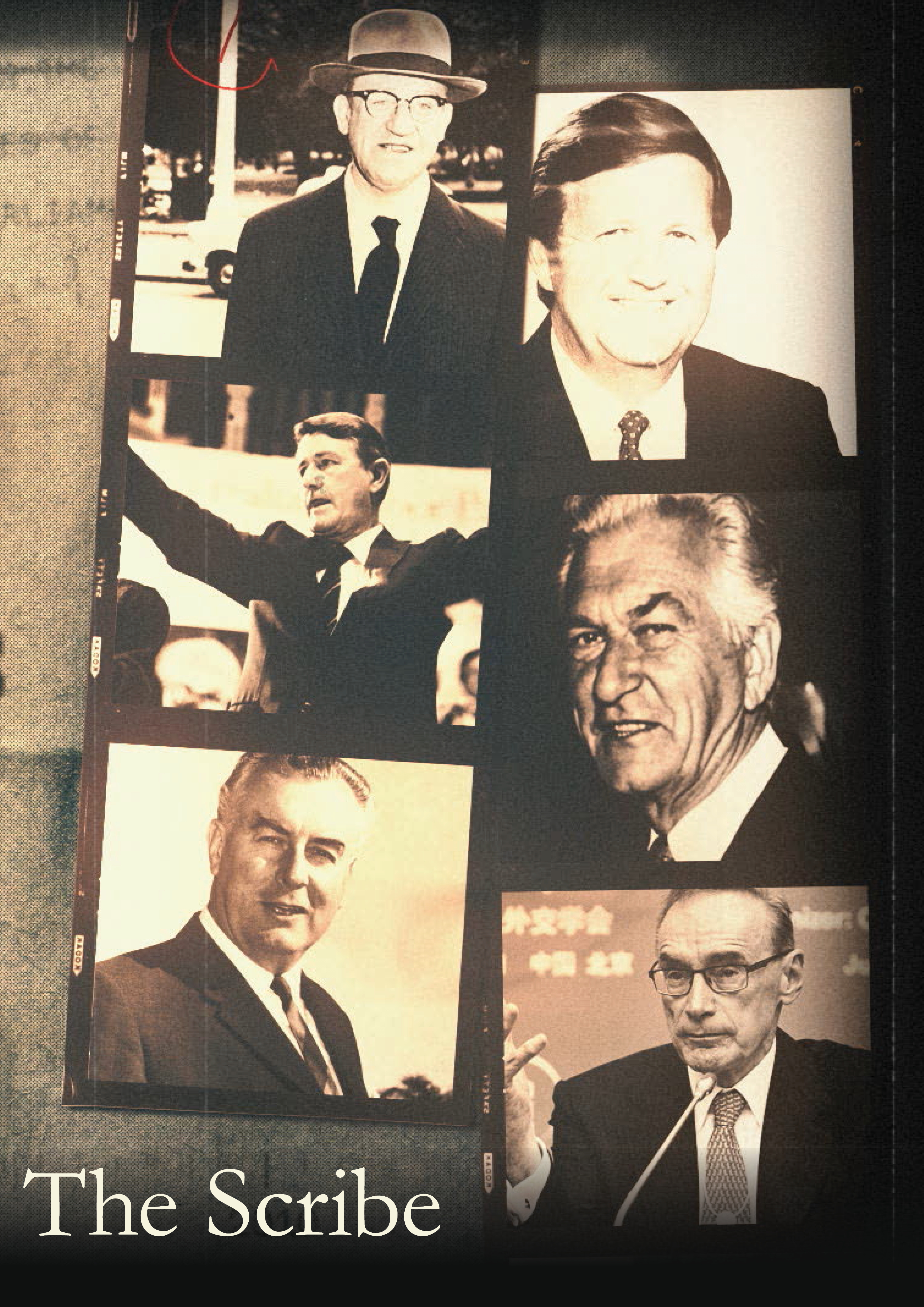 Varuna presents The Scribe followed by a Q&A with the filmmaker, Ruth Cullen.
From deep within the engine room of politics comes this superb documentary on the "Donald Bradman" of speech writing  - Graham Freudenberg. Advisor, confidant, master crafter and repository, his influence extends way beyond speech writing.  
Graham was an essential part of the formation and articulation of policies which redefined Australia. His powers of expression continue to inspire and transcend while capturing the very essence of why politics matter. He has written speeches for Federal and State leaders from Arthur Calwell, to Simon Crean. This group includes Gough Whitlam, Neville Wran, Bob Carr and Bob Hawke, who described him as the "chameleon" of speech writers. Over 50 years he's adapted his voice to that of his masters and the times.
The Scribe  interrogates the symbiotic relationship between the speechwriter and the orator as it explores the craft of political speech writing from the man who re-defined the role in Australia. In the process, it examines the changing language of the political environment from the introduction of TV to the arrival of Trump. This is not a bio-pic or a chronology of events, rather it is a cherry pick of the last 50 years from a behind the scenes man who was right at the epicentre of the action.
There will be a Q&A with the filmmaker, Ruth Cullen, after the screening.
Tickets $12/11/10.
Bookings recommended!
Click on "Book now" or go to:
trybooking.com/BBEOS
For more information about the film or the filmmaker, visit The Scribe's website.
"a masterclass on the importance of language, the power of words and the craft of speechwriting" - THE AUSTRALIAN
"a real work of art...effortless to watch" - SCREEN HUB
"compelling" - FILMINK
"An absorbing and profound insight into the life and role of a political speechwriter and Australian politics generally" - JOHN WARHURST (Emeritus Professor, School of Politics and International Relations, ANU, Canberra)
Director: Ruth Cullen