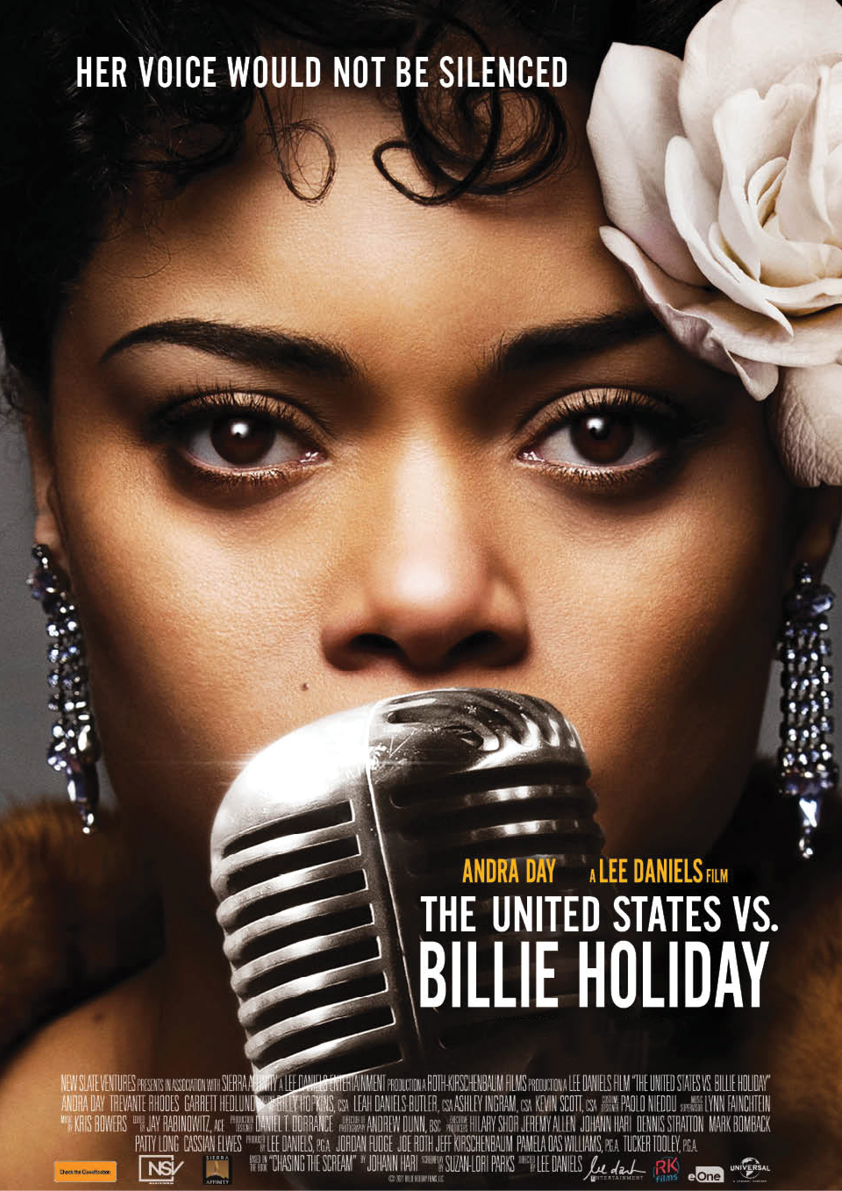 Nominated for an Academy Award for Best Actress (Andra Day) and this year's Golden Glober winner for Best Actress.
The legendary Billie Holiday, one of the greatest jazz musicians of all time, spent much of her career being adored by fans across the globe, all while the Federal Department of Narcotics targeted her with an undercover sting operation led by black Federal Agent Jimmy Fletcher, with whom she had a tumultuous affair. Inspired by her life story, The United States Vs. Billie Holiday intimately examines her struggles with addiction, fame and heartbreaking love.

Based on the novel by Johann Hari.
Cast: Andra Day, Trevante Rhodes, Garrett Hedlund, Natasha Lyonne, Dana Gourrier, Da'Vine Joy Randolph
Director: Lee Daniels
"a star-making performance with Andra Day's Billie Holiday" - FLICKERING MYTH
"Andra Day is perfect as the campaigning star and should be nominated for an Oscar...a stunning portrayal of a rebel with a cause" - LONDON EVENING STANDARD
"Singer Andra Day is a revelation" - THE LIST
"Day mesmerizes" - HOLLYWOOD REPORTER
"Passionate tribute to an American legend" - TIME MAGAZINE
"Andra Day...presents the whole package of talent, chemistry and charisma. If you are familiar with Billie's voice, you believe in Day's authenticity of her portrayal" - REELING REVIEWS