The Weather Diaries
(CTC)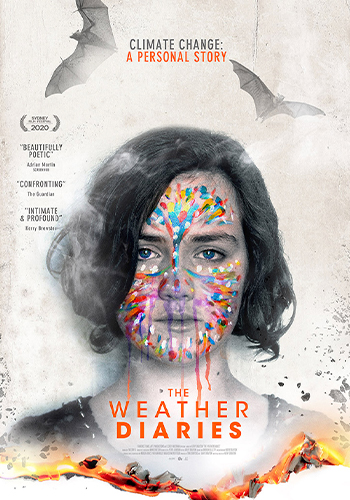 A Q&A screening hosted by the Blue Mountains Conservation Society.
The Weather Diaries is a feature documentary made by a mother concerned about the future for her daughter; a musician emerging in the shadow of the twin threats of climate change and mass extinction.
The film reaches its climax in 2020, as temperatures rise, bushfires rage, and the flying foxes that usually soar over Sydney die in record numbers.  Ruminating on our failure to understand the effects of climate change and the implications for the future generation, The Weather Diaries is a story both personal and political.
All tickets are $21.
Book now to make this event happen!
Click on the "Book now" button or visit Fanforce to secure your tickets!
Cast: Imogen Jones
Director: Kathy Drayton
"The film balances, in a beautiful poetic way, optimism and pessimism, fear and hope, melancholia and illumination." - Adrian Martin, SCREENHUB