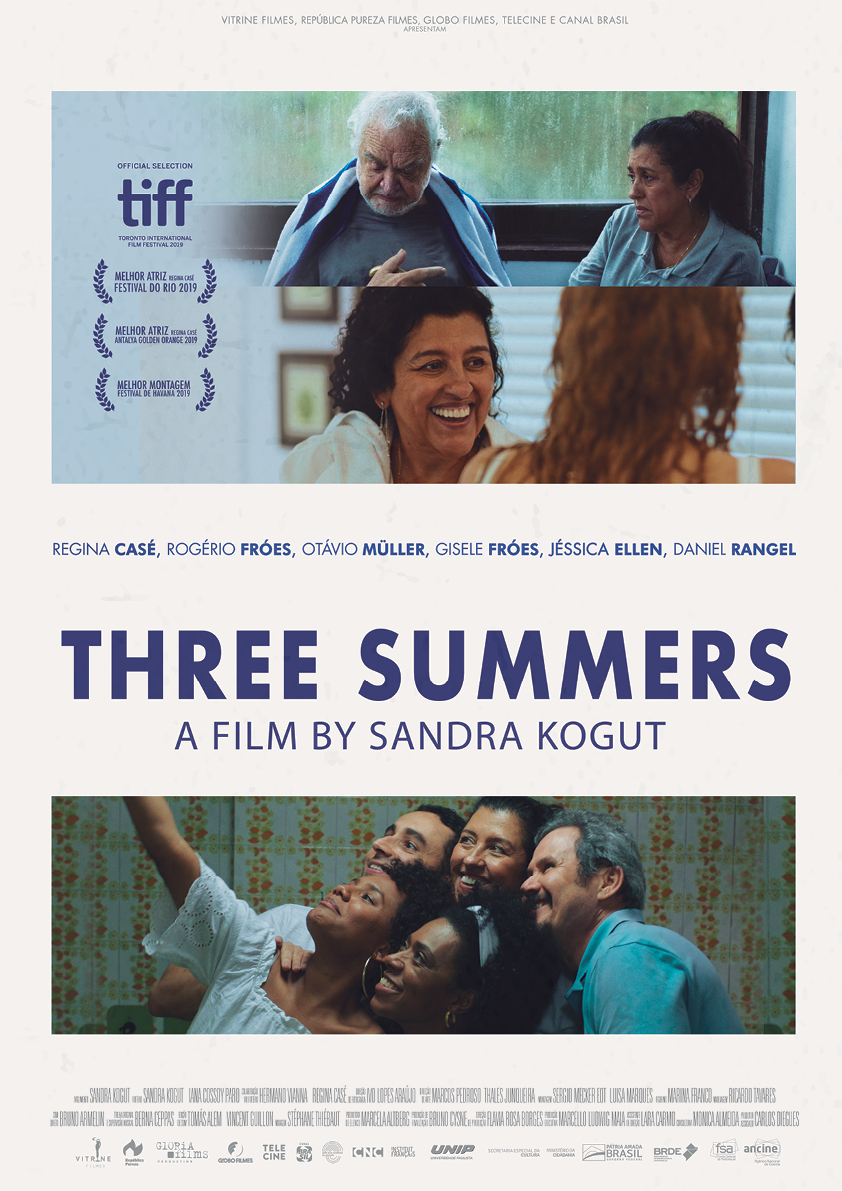 Over a trio of summers, a caretaker for luxury condominiums relies on her resourcefulness and her eye for opportunity to take advantage of whatever comes her way, in Sandra Kogut's humorous and inventive episodic feature.
Showcasing the rare talents of Brazilian acting legend Regina Casé, the latest feature from director Sandra Kogut is a brilliant comedy about gross class disparity and the infinite resourcefulness of those who can never take anything for granted.
Madá is a fifty-something caretaker for a cluster of luxury beachside condos owned by a wealthy Rio de Janeiro family. Unfolding over the course of three consecutive summers - 2015 to 2017 - the film follows Madá as she invests in a roadside snack kiosk while tending to the every need of her condescending employers, becomes a bystander in a major money-laundering scandal, and eventually launches a whole new career. With every dizzying new turn of events, Madá manages to retain her high spirits, her sense of loyalty to those who deserve it - and her eagle eye for opportunity.
Cast: Regina Casé, Daniel Rangel, Jéssica Ellen, Gisele Fróes, Otávio Müller, Rogério Fróes, Alli Willow, Gustavo Machado
Director: Sandra Kogut
"one of the best cinematic commentaries on the Brazilian corruption scandal to date" - EYE FOR FILM
"[Kogut] displays a keen eye for satirizing Brazil's rigid class structures and how people like Madá try to find their own piece of the pie within them." - HOLLYWOOD REPORTER
"Kogut's script allows gentle comedy to seep into her observations of the resilience of those working in the service of others." - CINEMA SCOPE