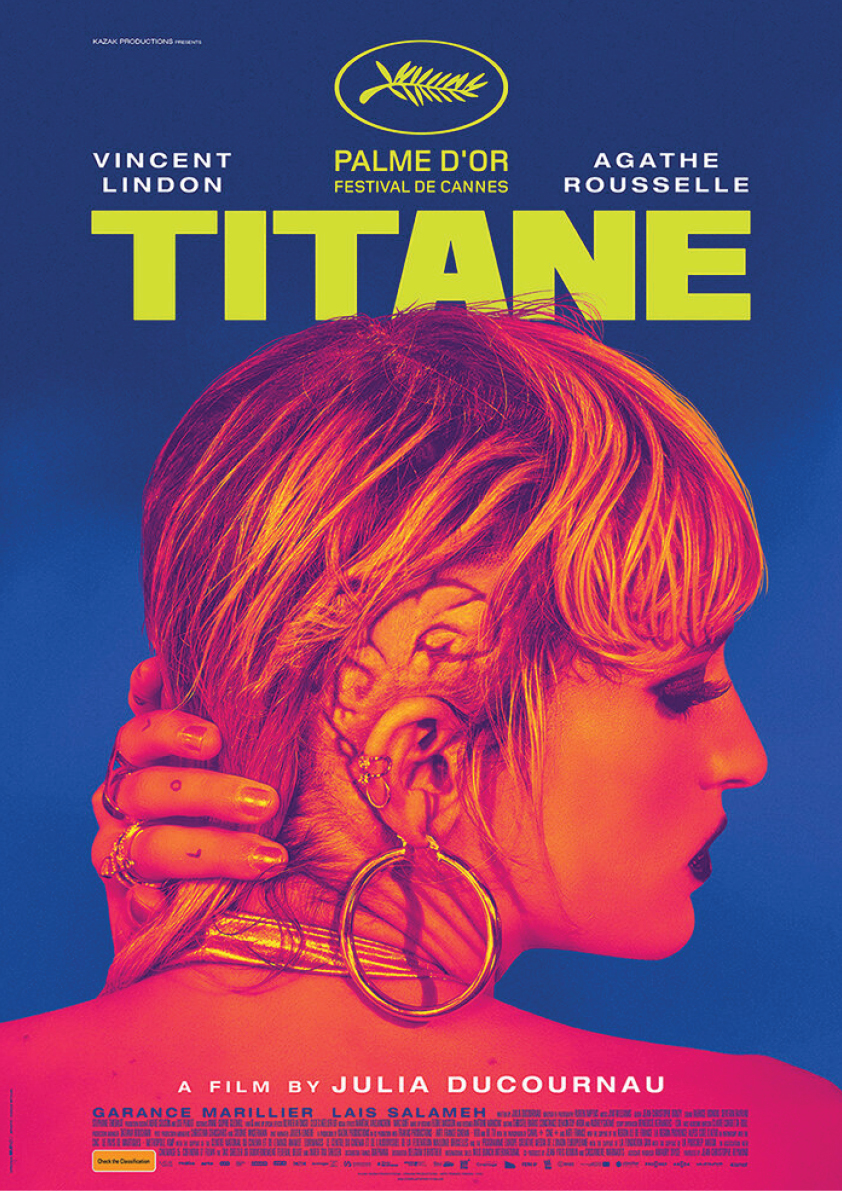 Winner of the Cannes 2021 Palme D'or. Julie Ducuornau becomes only the second woman in history to take out cinema's most prestigious prize.
Following a series of unexplained crimes, a father is reunited with the son who has been missing for 10 years.
Titane : A metal highly resistant to heat and corrosion, with high tensile strength alloys.
A unique and shocking exploration of family, faith and flesh, Titane will leave audiences devastated. A future classic.
Cast: Agathe Rousselle, Vincent Lindon, Garance Marillier
Director: Julia Ducournau
★★★★ "[a] juicy slice of extreme cinema" BBC.COM
★★★★ "A dazzling, horrifying, tender, often brilliant, occasionally baffling and always wildly singular vision of lives and bodies in transition." TIME OUT
★★★★ "Strange, frequently haunting, occasionally hilarious and ultimately masterful, Titane is a journey whose head-spinning complications are a vital part of its emotional impact." OBSERVER
★★★★ "a work of stunning acting with craftsmanship from a confidently gutsy provocateur in Julia Ducournau" FLICKERING MYTH
★★★★ "Julia Ducournau's visceral follow-up to Raw is not for the faint-hearted" HEYUGUYS