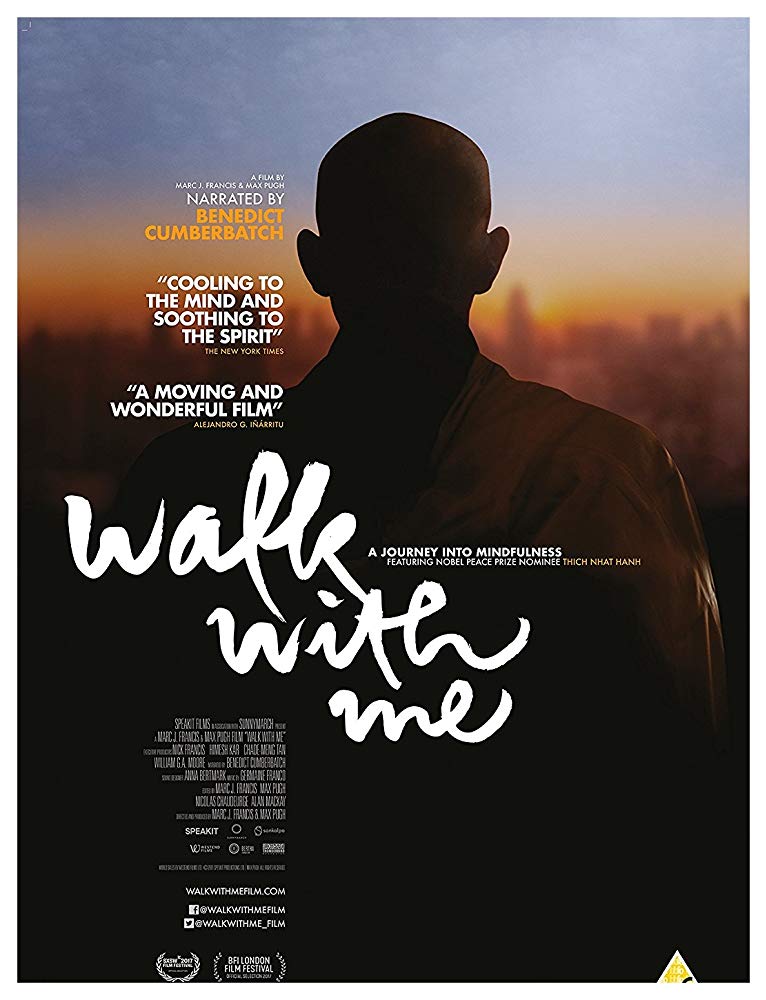 "There is no way to happiness - happiness is the way" - Thich Nhat Hanh
Following in the steps of Zen master Thich Nhat Hanh, Walk With Me gives a rare insight into life within a monastic community. Benedict Cumberbatch reads extracts from Thich Nhat Hanh's early journals in this immersive exploration of what it means to devote one's life to mindfulness.
With unprecedented access to the famous secluded monastery of Plum Village in the South West of France, Walk With Me captures the daily routine and rituals of monks and nuns on a quest to develop a deep sense of presence.
An insightful rumination on the pursuit of happiness, living in the present and our attachment to material things, a welcome remedy to the stresses of city life and a world in turmoil.
"It is a relief, and a palate cleanser, to watch a documentary concerned with quietness, stillness and contemplation" - GUARDIAN
"a moving examination of mortality and life choices" - VILLAGE VOICE
"a unique documentary spectacle, especially as it explores the power of silence and clarity" - ROGEREBERT.COM
Directors: Marc J. Francis, Max Pugh
Sessions
Wednesday, 26 June 2019: 7:30 PM (ends 9:05 PM) Book NowNote: Tickets $25/20. Bookings recommended!