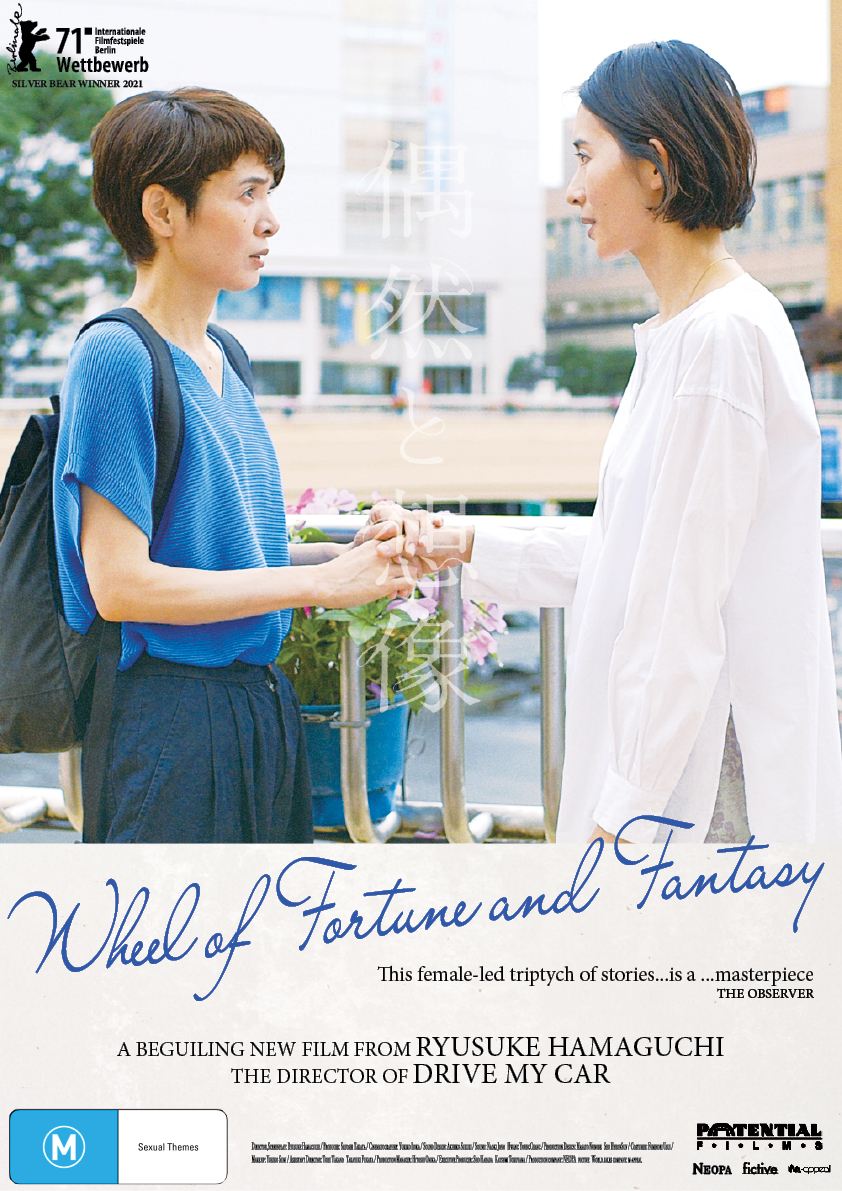 An emotionally resonant and beautifully therapeutic piece of cinema from the director of Academy Award winning film, Drive My Car.
Winner of the Silver Bear at the 2021 Berlinale.
An unexpected love triangle, a failed seduction trap and an encounter that results from a misunderstanding. Meiko is startled when she realizes that the man who her best friend starts to have feelings for, is her ex; Sasaki plots to trick his college professor out of revenge, using his class-friend-with-benefits Nao, while Natsuko encounters a woman who seems to be someone from her past, leading the two to confess the feelings they have harbored in their hearts - stories about the complexities of relationships, told through coincidences that happen in the lives of women in love.
Cast: Kotone Furukawa, Katsuki Mori, Fusako Urabe
Director: Ryusuke Hamaguchi
★★★★½ "You'll be seduced by this twisting tale of love triangles in Tokyo" THE AGE
★★★★ "an intriguing, involving work from a major filmmaker." DAVID STRATTON
★★★★ "This female-led triptych of stories, with its deft, empathetic camerawork and intimate, intricately crafted character sketches, is a minor masterpiece in its own right." OBSERVER UK
★★★★ "powerful and intimitate" TIMES UK
★★★★ "a gracefully performed and expertly detailed collection of stories, revealing the delicate and unassuming magic to be found in simple conversation." EMPIRE MAGAZINE
★★★★ "This trio of stories is elegant and amusing, with a delicacy of touch and real imaginative warmth." GUARDIAN
★★★★ "These conversations begin simple enough, constantly evolving into something profoundly socially layered. Each story is brilliantly written and subtly powerful analyzing human behavior" FLICKERING MYTH