Women's Business - Q&A Fundraiser Screening
(CTC)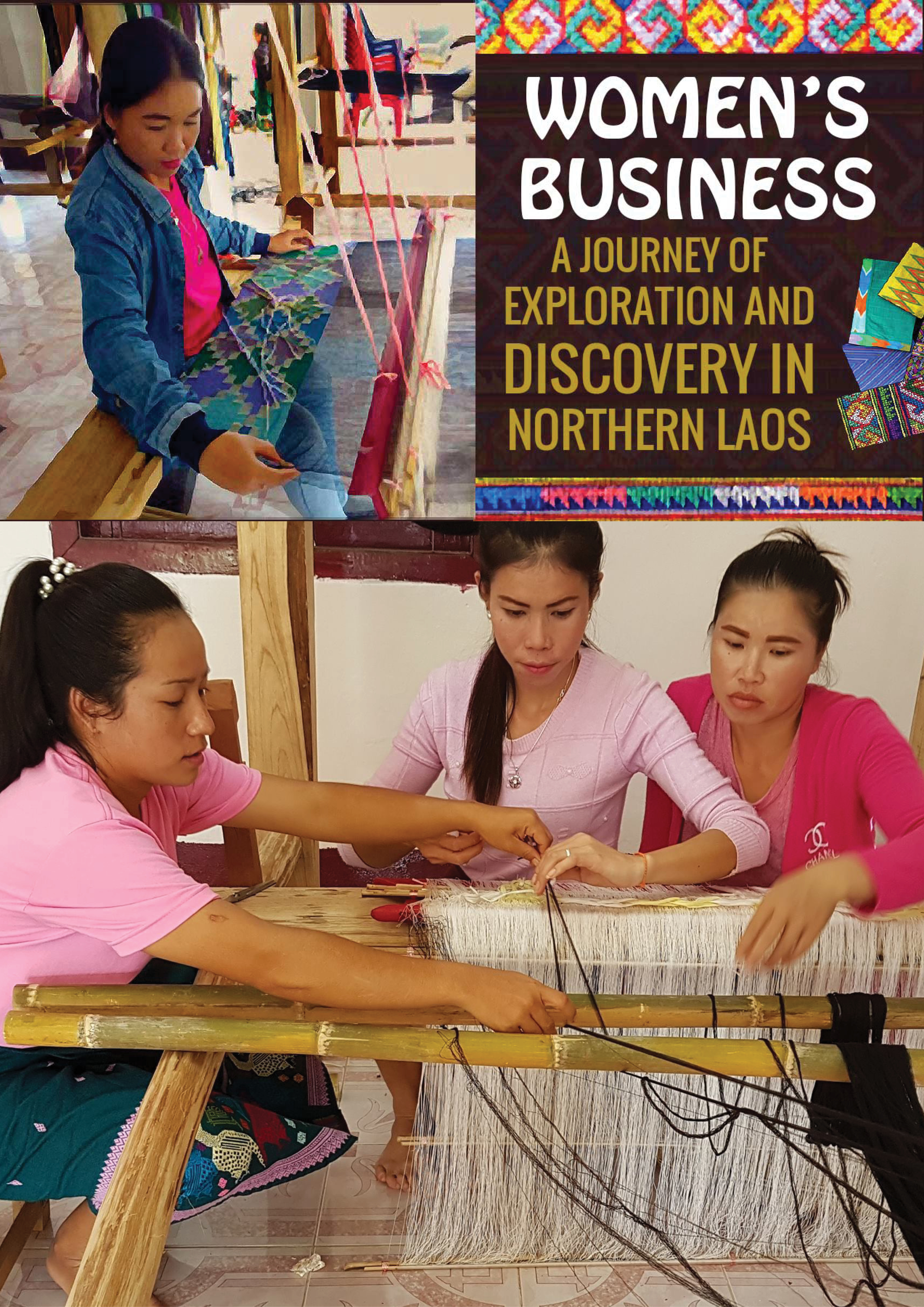 WOMEN'S BUSINESS: School of Textile Arts
A Journey Of Exploration And Discovery In Northern Laos.
Narrated by Amanda Keller, this is the story of a group of young Lao farming women participating in a project to learn the centuries old weaving and embroidering skills of their culture, traditionally women's skills, before they are lost to a rapidly modernising world.
In September 2018, Australian journalists Trish Clark and Iain Finlay launched a small textile arts school in Luang Prabang, Northern Laos called Women's Business. The school had two embroiderers and two weavers as teachers in its first semester and took on eight young farming women as students. The women joined the school because they wanted to learn a craft, an alternative means of earning income other than working in the rice fields on their small family farms.
At the end of the 16-week course, the women had leaned the skills and created a wealth of beautiful woven and embroidered textiles and garments. Some of these garments will be on display at the screening.
Join us after the screening for a Q&A with Trish and Iain and take a closer look at the beautiful fabrics and clothing on display - 100% of the purchase price of any clothing and fabrics sold goes back to the women who created them and towards keeping their school operating.
Tickets are $20 and includes a glass of bubbly.
Bookings recommended!
Click on "Book now" or go to trybooking.com/BAKFL to purchase your tickets.
Doors open at 6:30pm.
Directors: Trish Clark, Iain Finlay
Sessions
Monday, 4 March 2019: 7:00 PM (ends 8:30 PM) Book NowNote: Bookings recommended! - Tickets $20